NEW FEATURES IN OFFICE 365 FOR OCTOBER 2016
 One advantage to Office 365 is that you get the updates and new features without having to go through the update headache like the old days! We share with you the monthly updates on Office 365, using the Microsoft Office Video YouTube channel. So that said, here is the October 2016 Update; shouldn't be too scary!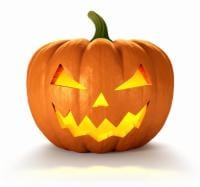 Here is a brief summary of the topics above:
SharePoint Online integration with Office 365 Groups – more

HERE

Microsoft will increase the SharePoint Online site collection storage limit from 1 TB up to 25 TB for an additional monthly cost expected to be $.20 per GB

Feature additions – Tap in Word, Quickstarter in PowerPoint for instant outlines, and MyAnalytics for executives to get time and network insights. More found HERE

Enhancements to Outlook Web Access, allowing for revamped Contacts with Smart Lists

New and improved calendars with Outlook for iOS and Android

More flexible PowerPoint presentations with Zoom

Groups enhancements in Office 365

New capabilities in Access

And Office 365 Admin improvements including a new setup wizard, step-by-step product setup guides and setup progress banners. More on the Admin changes HERE
Thanks for watching! If you don't have Office 365 or are not sure if you have the right version, click below and we'll be happy to assist! Have a great day!