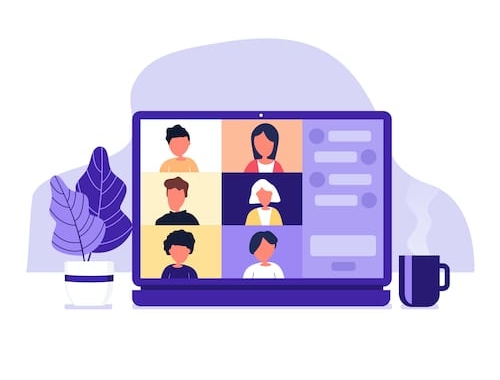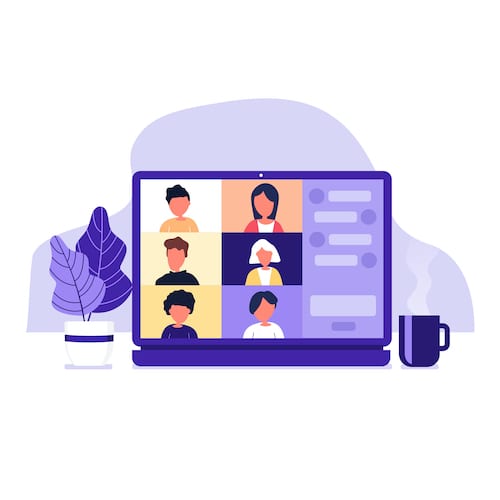 COVID-19 has fundamentally changed the way we work. Since social distancing has become the new normal, companies must navigate ways in which they can enable their teams to work effectively and securely from the safety of their own homes. That's why this month, we found it pertinent to drive an awareness around why user education and training is essential to fostering productivity, agility, and security—regardless of where a company's employees are physically working.
Whether you're at home or in office, user education and development is a strategic approach to ensuring your business' long-term growth. And the need for it has only increased with the rise of mobile workforces, the pace of technological innovation, the emergence of new privacy legislation, and greater security requirements.
The way we work has changed
We understand that change is hard. In order to keep operations up and running during this challenging period, companies are having to rethink how they collaborate with team members. They're needing to adopt new solutions that enable them to meet customer demands. And they are being forced to address security concerns as employees access sensitive data and customer information on a variety of devices from outside the office. Needless to say, enabling a remote team can be tricky. And it comes with its own set of quirks that an office would not normally have.
This month, we want to acknowledge the challenges of enabling a remote workforce. As a direct result of continued shelter-in-place mandates all over the world, companies are inevitably investing in all kinds of new technology solutions. Almost overnight, video conferencing has become a critical part of our daily life and work. And from a business perspective, that could also be said about instant messaging and other types of virtual collaboration software. These tools have become the primary ways that organizations can continue to be profitable while employees are stuck at home.
How is your organization embracing digital transformation?
Whether we like it or not, COVID-19 has become a huge driver of digital transformation. That means that companies are turning to cloud solutions to keep their business connected at all times with secure access to essential resources, company information, customer data, and more. Microsoft Teams, for example, is a collaboration platform that saw a 500% increase in usage within the first weeks of the US Coronavirus outbreak. But while companies are scrambling to ensure they have the right tools under their belts to make ends meet, employee adoption may not be as speedy.
The need for strategic user education and training
Embracing user education and implementing training programs at your organization is a way to ensure that employees are able to make the most of their technology tools and achieve greater productivity on their own, regardless of where they are working. It helps team members discover greater agency, contributing to their business' success. And it's also the best way to protect an organization from security breach, equipping employees with the awareness they need to make smart choices to prevent cyberattacks and keep compliant with regional and industry-specific privacy requirements.
The rise of mobile workforces
While certain circumstances are driving a greater shift to remote work, mobile workforces have already been on the rise; back in 2017, 50% of the US workforce was forecasted to go remote by 2020. And now that companies are being forced to digitally transform in order to stay in business, it's more important than ever that organizations are able to get employees to securely navigate the tools that enable them to work from anywhere—securely. That's where user education can help bridge those knowledge gaps, providing employees with the support and understanding they need to get work done anywhere, anytime with access to critical resources and information.
The pace of technological innovation
Advancements in technology, artificial intelligence, machine learning, analytics, and more are creating a greater divide between companies that willingly embrace innovation and those that do not. To compete in an increasingly connected world means creating a workforce that is intelligent, agile, and open to change. Many companies today consider technology to be a competitive differentiator. To put this into perspective, 75% of organizations believe that AI will substantially transform their companies within three years. But the flip side of that perspective is that 47% of those same organizations indicate that it's hard to integrate AI with existing processes and systems. Without proper user education and training in place, it becomes extremely difficult for companies to know how to leverage advanced technology solutions on their own. It doesn't matter how much money is spent implementing a new tool if employees do not find it meaningful or useful.
The emergence of new privacy legislation
More and more consumers are concerned about how their data is being used online. Consequently, it's no surprise that there has been a larger push in recent years to regulate how companies collect, use, and protect data. All companies today now have a regulatory burden which can be enforced at the federal level, state-based level, and/or local level. From the European Union's GDPR requirements to the recent California Consumer Privacy Act (CCPA) and beyond to other industry-specific requirements like HIPAA or GLBA, these rules legally govern the retention, protection, and proper use of customer data. And they're always changing. That's why a strategic approach to user education is necessary to continually inform and remind employees on the proper handling of data. This is the best approach to ensure organizations remain compliant at all times.
The need for greater security

As technology advances, hackers are becoming more sophisticated than ever. In fact, 43% of data breaches target small business. And to throw in a couple other statistics, the average cost of a SMB data breach is $120,000 and 62% of employees today lack the skills in-house to deal with security issues. That's why all companies are advised to operate as though a security breach is inevitable. That means creating a culture of awareness so that employees know how to detect cyberattacks before it's too late and adhere to good user practices to prevent an internal data leak. And the best way to create a culture of awareness? Establishing customized security training and awareness programs that shape employee behavior and protect your business long-term.

The way we work today has changed. And those changes are not short-term. Companies will need to continue to support mobile workers far into the future. Technology will continue to advance. Data privacy and privacy protection is still only in its beginning stages and will continue to pervade all aspects of our personal and work lives. And we will always need to take greater security measures. That's why we want to support organizations in their user education and training efforts.

If you are interested in having a discussion with TechWise Group on how your business can make the most of new technology solutions and strengthen your security posture, contact us today.

Tags: