Working While Out of Office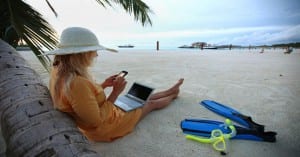 Being able to work wherever you are is important, especially during travel and vacation time. This month TechWise Group provided some helpful tips about working effectively while you're away from the office.   
Tech Tips of the Month:
                Tech Tip : Working Mobile           Tech Tip: Working Mobile With Phone Apps
 

 Technicians Share Tips 
Quick tips and facts about working mobile
" When a user works remotely, if they are on a guest network and they are accessing their Virtual Private Network (VPN), a tunnel provides security for them. If they are just working on the guest network without a VPN, then their traffic is not safe. Someone could sniff out the information being sent over the wire. It would be recommended to not do anything highly important on the guest network, such as banking or trading personal information" – Aaron McGowanto
be "a common practice among people working remote is to use a remote desktop tool to access things such as their printers. VPN is for accessing network and remote desktop is for access your work computer. It acts like a remote control that you use to control your work desktop from a machine at home or in another location. This is a secure practice to perform on known networks you are familiar with." -Dennis Scoleri
App of the Month: Best Parking   
Best Parking is an application built to help you find parking lots and garages nearest to you or wherever you desire to go. The app shows you an overview of each parking site including the address, hours of operation and price range. It's a great app to have while traveling to work sites or visiting new cities.  It works across all devices and operating systems and is available for free download.


Get a Surface through TechWise Group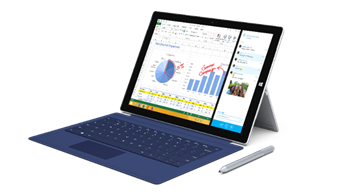 Are you considering the Surface 3 or Surface Pro 3 for your business?  TechWise Group is now a Surface re-seller. Contact Us  to learn about current promotions, leasing options, models and accessories.