Back to Basics 
Being able to work wherever you are is important, especially during travel and vacation time. This month TechWise Group provided Understanding the basics of technology can be a challenge. But have no fear! We can help you 'get tech wise' in fun and easy ways! Throughout the month of September, we sent you tech tips to improve your use of Office 365 applications. Review tech tips from this month in the links below and read on to find out what's exciting in Office 2016, what to know before upgrading to Windows 10 and  upcoming TechWise Group events to register for! 
Tech Tips of the Month:
               Insert Files Into OneNote             Ways to Follow Up with Email in Outlook
Color Coding Appointments in Outlook Calendar       Scheduling a New Skype for Business Meeting
 

 What's New in Office 2016  
The exciting upgrade to office was rolled out on September 22! With Office 2016, you can expect a lot of exciting changes to increase your productivity making your user experience easier, faster and more efficient.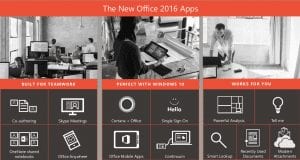 Top Features to get happy about:
Co-authoring and real-time typing in Word, Excel, Power Point and even Skype for Business meetings!
Advanced Search boxes in all apps to help you find what you need fast
Roaming documents that remember where you left off in editing and shows a history bar with a timeline of who has made edits before you
Document sharing inside the apps to people in your network. This means no more sifting through email attachments!
 Windows Hello allows you to log in to Windows and Office 365 simultaneously with facial recognition or a finger print. This means no more pesky passwords to reset!
Compatibility across all devices including iOS/Mac and Android  phones, tablets and laptops
For questions and information about how to upgrade contact TechWise Group at gettechwise@techwisegroup.com or 610.353.9010 familiar with.
Basics for Upgrading to Windows 10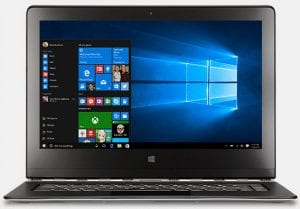 Windows 10 is still available for free upgrade!  Many users are loving their experience with Windows 10 and you can too. You want to make sure that your current version of Windows has all the latest updates installed before you begin the download to upgrade to Windows 10, then you'll be on your way to success with the latest and greatest technology!
Click Here  to learn more
Get a Surface through TechWise Group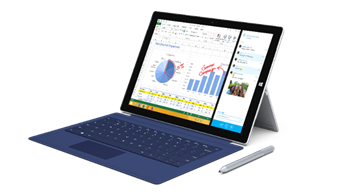 Are you considering the Surface 3 or Surface Pro 3 for your business?  TechWise Group is now a Surface re-seller. Contact Us  to learn about current promotions, leasing options, models and accessories. 
Don't forget to check out our events section for new training sessions! And m
ake sure to explore our new website!