---

Back to School Special
And just like that, the Summer break is almost over and school is about to start all over again. It's time to start preparing for the first day back: buy those art supplies, folders, backpacks, clothes,… and electronics! Luckily, a lot of stores offer Sales based all around the "BACK TO SCHOOL" theme – including Microsoft!
Here are some of their best End-of-Summer/Back-to-School Sales for your kids (or yourself, for that matter) to take advantage from, available in store and online:
---
Save up to $250 on select Dell PCs!
good until August 27, 2017
---
With a valid student ID, get a Surface Pro 4 i5 256GB with type cover for $999!
good until September 19, 2017
---
"Recycle for Rewards"

Trade in your old device and get credit toward a new Surface, plus save an additional 10% off with your student discount with Microsoft's "Recycle for Rewards" program! Just bring your laptop, tablet, phone, or gaming console to a Microsoft Store near you and if it has value, they'll give you a Microsoft Store credit. If it doesn't, they will wipe your data and safely recycle it for you. It's fast, easy, and free!
---
Back to School Workshops
The King of Prussia Microsoft Store (click here for directions) will be running workshops through September to help students start off the year with Office 365. Below please find the details:

Back to School- OneNote for Students Get organized with OneNote, your digital notebook. Bring in your class schedule and set tabs and pages for each class and assignment. OneNote automatically saves, keeping all your notes safe and ready for class. Learn how to access these notes on the go with your mobile phone, so you are always prepared. (click here for more details)

Available workshops:
Tuesday, September 5, 2017, 6:00pm
Tuesday, September 12, 2017, 6:00pm
Tuesday, September 19, 2017, 6:00pm
Tuesday, September 26, 2017, 6:00pm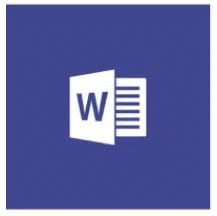 Back to school- Word for Students Learn how tools like Researcher and References can help you format and  edit your paper showcasing your best work and taking the guess work out of citing sources. (click here for more details)

Available workshops:
Wednesday, September 6, 2017, 6:00pm
Wednesday, September 13, 2017, 6:00pm
Wednesday, September 20, 2017, 6:00pm
Wednesday, September 27, 2017, 6:00pm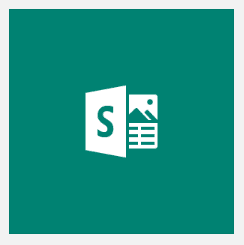 Back to school- Create a WOW Presentation with SWAY Learn tips and techniques for designing and delivering a wow presentation or project. Create multimedia presentations in SWAY for both school and personal presentations and share them with others. (click here for more details)

Available workshops:
Thursday, September 7, 2017, 6:00pm
Thursday, September 14, 2017, 6:00pm
Thursday, September 21, 2017, 6:00pm
Thursday, September 28, 2017, 6:00pm
---