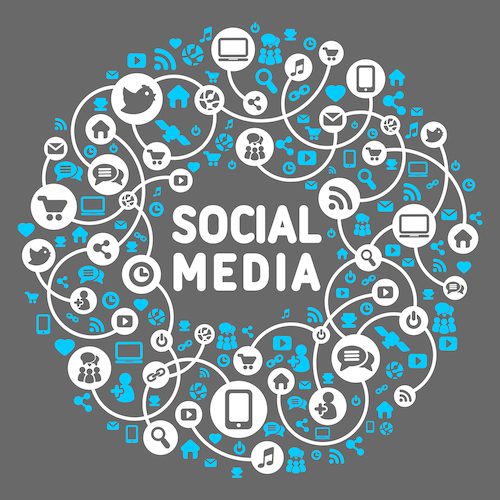 Cybersecurity Awareness: Social Media Safety – Tech Tip for October 26, 2021
---
Are you an "Oversharer"? Do you share too much information about yourself on social media? In this week's Tech Tip for Cybersecurity Awareness Month, we're taking a look at the risks of sharing personal details on social media. Do Your Part. #BeCyberSmart – never click and tell.
Oversharing and Geotagging
Everyone seems to be posting their information on social media – from personal addresses to where they like to grab coffee. You may figure, if everyone's doing it, why can't I?
What many people don't realize is that these seemingly random details are all cyber criminals need to know to target you, your loved ones, and even your physical belongings – online and in the real world. Here are a few tips to keep you safe:
Avoid posting names, phone numbers, addresses, school and work locations, and other sensitive information (whether it's in the text or in the photo you took).

Disable geotagging, which allows anyone to see where you are (and where you aren't) at any given time.

Check the privacy settings on your Facebook account (and your children's social media accounts). Learn more here on how to set your privacy settings for Facebook.

Don't accept Friend requests or LinkedIn connections from people you do not know.
Interested learning more about how to protect yourself online? Concerned about the security of your organization?  Contact us.  
And don't forget… Do Your Part. #BeCyberSmart.
Important Microsoft Announcements:
Microsoft will begin the rollout of Windows 11 through Windows Update as an update to Windows 10 machines starting on October 5, 2021. This update can be postponed. If you need assistance with controlling the rollout of Windows 11 to your organization, please contact TechWise Group or your IT department.

Starting November 1, 2021, the following versions of Outlook for Windows, as part of Office and Microsoft 365 Apps, will not be able to connect with Office 365 and Microsoft 365 services:
Microsoft 365 Apps for enterprise (formerly Office 365 ProPlus)
Microsoft 365 Apps for business (formerly Office 365 Business)