Shopping lists for Thanksgiving, travel plans for the Holidays, gift ideas for the family,… and those are just a few examples you can use OneNote for.
But what if you can convince someone to split the shopping list between the two of you? Or if travel plans have to be reviewed and rearranged? Or if other family members need gift-inspirations? Don't you worry – Microsoft to the rescue!
With just a few clicks you can email a OneNote WITH JUST A FEW CLICKS YOU CAN EMAIL A ONENOTE NOTE TO ANYONE!
To send a whole page of your notes:

On the OneNote page that has the notes you want to send, choose Home > Email Page
In the message window that opens, fill in the To, Cc, Bcc (if available), and Subject lines
Add any comments for the recipients of your notes, and then click Send
To attach your notes to an email: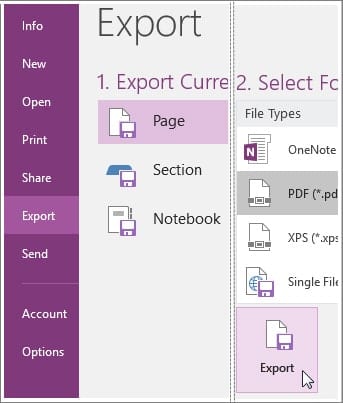 On the OneNote page that has the notes you want to send, choose File > Export.
Under Export Current, choose whether you want to create a copy of the current page, the whole section, or the entire notebook.
Under Select Format, choose the type of file you want to create.
Click Export, choose a location for the file (such as your computer's desktop), and then click Save.
In your preferred email service, create a new message and then attach the file you created.
Green Bean Casserole Crescent Cups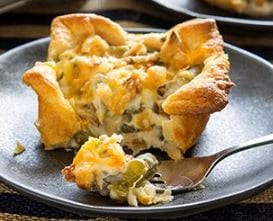 Tired of the regular Green Bean Casserole? Check this recipe out!

Preheat oven to 375°F. Unroll 16oz of crescent roll dough and cut to fit regular size of muffin cups.

In a bowl, stir together 10oz condensed cream of mushroom soup, 1/2 cup of milk, 1 tsp Worcestershire Sauce. Add 30oz drained green beans, 1/2 cup of shredded Cheddar cheese, and 2/3 cup of French-fried onions. Fill mixture into crescent cups and bake for 12 to 15 minutes.

Divide another 1/2 cup of shredded Cheddar cheese and 2/3 cup of French-fried onions onto tops of cups, and bake again until onions and cups are golden brown.

Tags: