---

Not sure if Skype for Business could be a helpful collaboration tool for your organization? Let us give you a scenario:

You were just assigned a new project and have to get everyone involved in it together to figure out the next steps. You could send an email to your coworkers. You could also give them a call. Or you could send them a calendar invite. But what if some of them are working from home that day? And what if they are unable to pick up the phone right that very second?

How Skype for Business may be able to resolve some of your communication problems
If you already use Skype to stay in touch with friends and family in your life away from work, you'll appreciate the power and simplicity of Skype for Business where it's easy to find and connect with co-workers. So how do you know that Skype for Business would be a beneficial solution for you? Ask yourself these questions:
Is your organization dependent on collaboration?

Are you interested in cutting the cost of your business calls?

Do you have remote employees?

Would you like to reduce your business travel costs?
If you answered Yes to any of these questions, you might want to consider looking a little further into Skype for Business.
What has Skype for Business to offer?
There are so many cool features of Skype for Business, all of which will make your professional life so much easier! Below are some of them listed, specifically the ones we think are the most helpful: (this assumes that you have at least an Office 365 Business Essentials license)
You can have Audio, HD video, and web conferencing with up to 250 people (and all they need is a phone or internet connection)

You can share your presentation and transfer control to other meeting participants

Skype for Business offers a chat-based team workspace, with instant access to content, people, and tools

You can schedule Skype meetings through Outlook and then record your calls

It allows for instant messaging and peer-to-peer audio and video calling (and will also show everyone's presence status)

You can transfer files in IM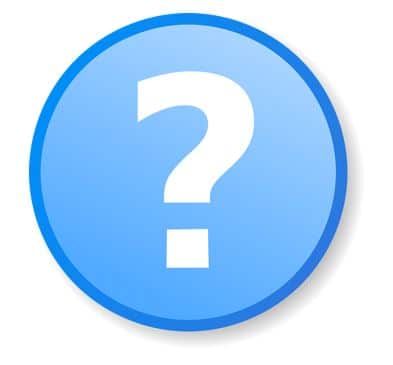 Frequently Asked Questions around Skype for Business
All of the questions below are very good and important questions. In fact: it is important to ask questions, and we encourage you to ask your IT provider any time you are unsure of something or would like to know more about a certain topic.
What is PSTN Conferencing, what does it include and is it available for Skype for Business?

PSTN stands for Public Switched Telephone Network. PSTN Conferencing enables attendees to join Skype for Business from any telephone by dialing a local access number, and dial out from a meeting to add others when needed. It includes tolled dial-in conferencing and domestic dial-out conferencing services. Each user is assigned a PSTN Conferencing number based on where that user has been assigned a licensing location as an Office 365 user. A participant can dial out to other participants as a domestic call based on the country of that dial-out location. In order for you to have PSTN Conferencing capabilities, you need to either have an Office 365 Enterprise E5 license which includes PSTN Conferencing, or you can add the feature to your Office 365 Enterprise E1 or E3 license for a small upcharge.


Is Cloud PBX available for Skype for Business?
PBX stands for Private Branch Exchange. A PBX is a phone system within a company that manages switching the calls between internal users on local lines as well as allowing all users to share a certain number of external phone lines. Using a PBX as your phone system allows you to save the cost of requiring an individual line for each user through a phone company. Cloud PBX is available for Skype for Business, and includes the following features:



– Call answer/initiate (by name or number)




– Call hold/retrieve




– Call delegation and call on-behalf




– Call transfer




– Caller ID and call history




– Device switching




– Do-not-disturb routing and call blocking




– Music on hold and voice mail




– and many more!

In order for you to have Cloud PBX capabilities, you would either need an Office Enterprise E5 license which includes Cloud PBX, or you can add the feature to your Office 365 Enterprise E1 or E3 license for a small upcharge. If you don't have an Office 365 Enterprise subscription, you need a Skype for Business Online Plan 2 to access Cloud PBX.

Does Skype for Business come with an Auto Attendant?


If you have Cloud PBX, you will soon have the ability to have a Auto Attendant! Isn't that exciting? It is currently in preview now and will most likely go live within this month.

What is a Skype Meeting Broadcast?


Skype Meeting Broadcast is a feature of Skype for Business Online and Office 365 that enables you to schedule, produce, and broadcast meetings or events to online audiences up to 10,000 attendees. The Skype Meeting Broadcast portal is where you schedule a meeting of this size.

How many people can participate in Skype for Business video call and simultaneously share their video?




The maximum number of participants for both audio and video calls in a Skype for Business meeting is 250. This means that 250 users can attend the audio or video meeting; however, only one person (the presenter) can share their video at a time.
Click on the short video below to see how you can come together and make amazing things happen!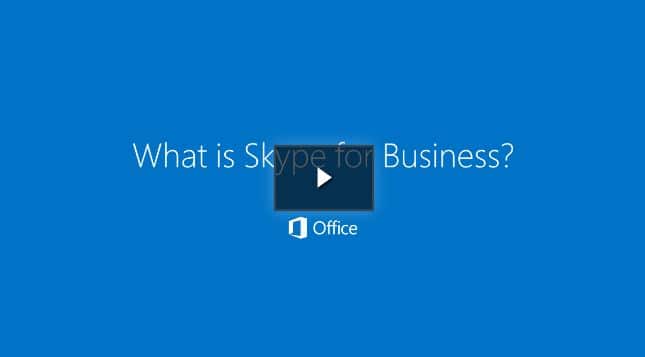 ---
We would love to hear your opinion!
Was this short Tech Tip helpful? What else are you interested in learning about?
How can we improve? Please tell us how we are doing by filling out our tiny survey.

---