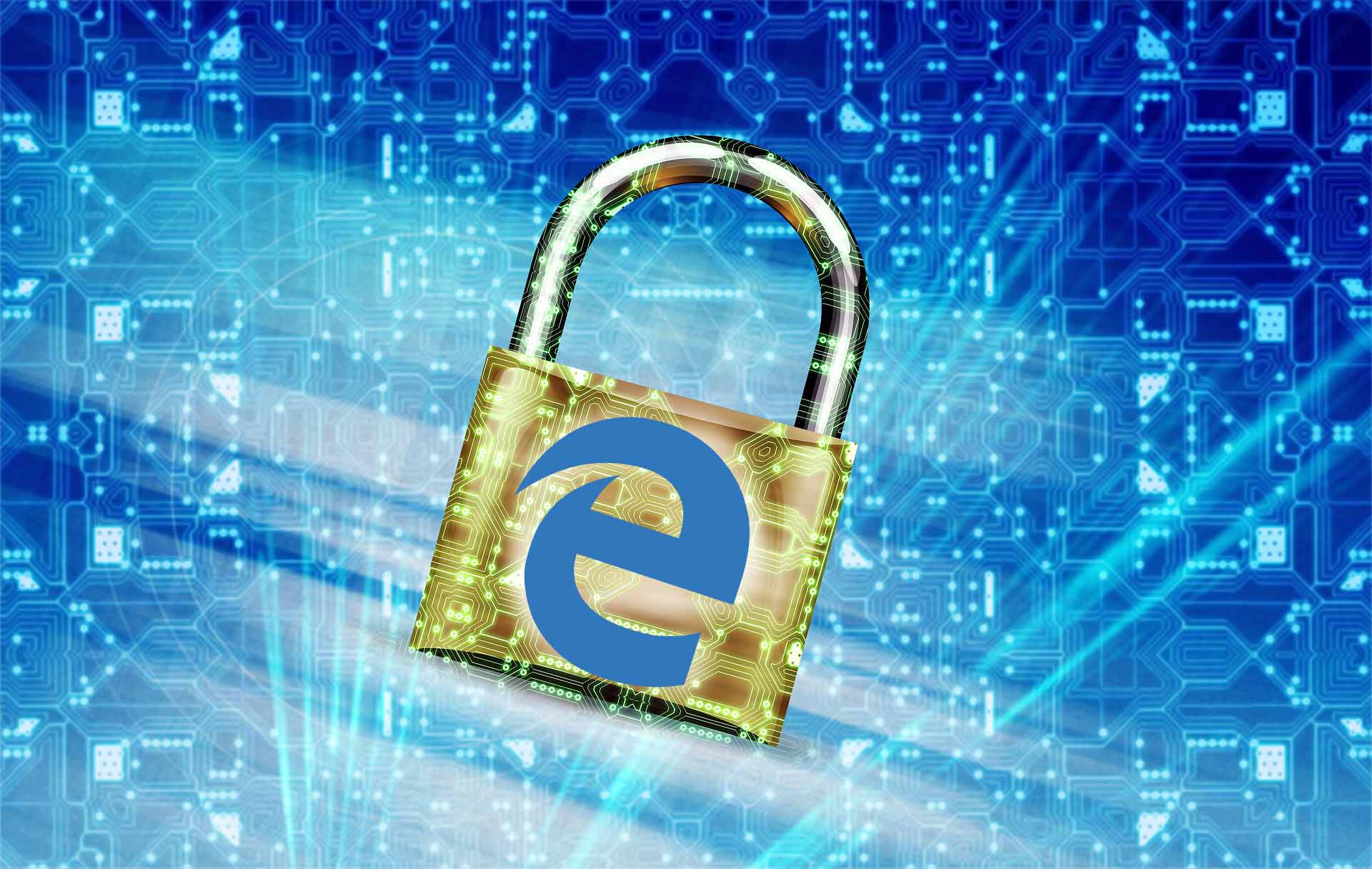 Protect Your Internet Privacy
Your browser remembers everything you do… It collects information every time you log into Facebook, check your credit score, open your email, and buy a cool bag on Amazon. And while this can be helpful when it comes to remembering passwords and usernames, it can also be dangerous and used against you—especially if a hacker gets involved.
So, how can you make sure your internet privacy is always protected?
Simply put, just clear your browsing data! But instead of reminding yourself to do this manually, we recommend scheduling Microsoft Edge to automatically delete data from your browser.
Once you follow these quick steps, Edge will regularly delete the type of information you want protected. And this happens automatically when you close out of all your browser windows.
Here's how to automatically clear your Edge browser data on a computer:
Click on the three dots in the upper right corner of your window (…) and select Settings.
Click on Privacy and services from the drop-down menu and then select "Choose what to clear every time you close the browser." See the picture below for reference.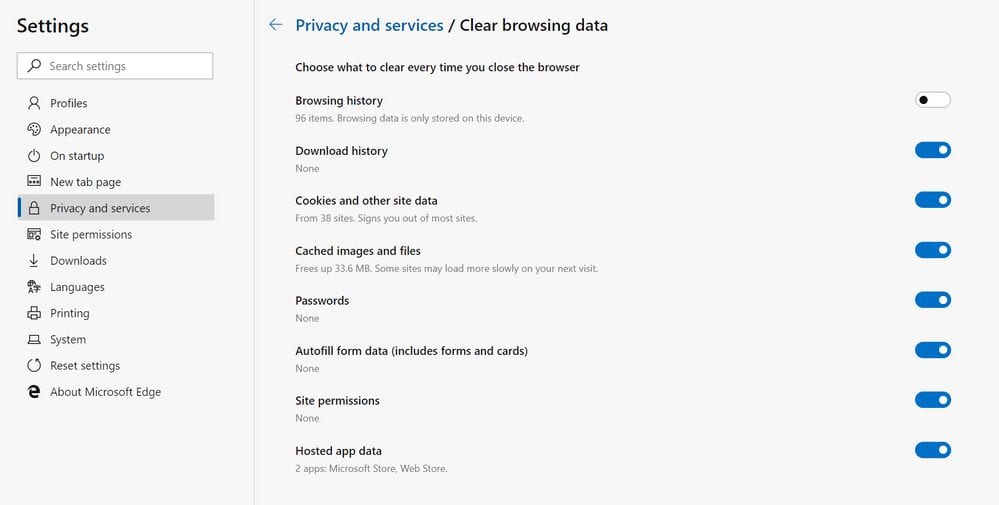 Take a look at the list and decide which data types you would like to be cleared. When you slide the toggle "on," Microsoft Edge will clear that particular type of data from your browser every time you close out of all your Edge browsers.
*Note that you don't have to clear every single piece of data. For example, if you would like websites to remember your passwords, you can simply toggle "off" this type of data.
If you would like to check whether or not your browser data has been successfully cleared, simply relaunch the Microsoft Edge browser, then return to the exact same page in Settings. Look underneath each data type and confirm that there is no data remaining.
ALSO! If you have downloaded Microsoft Edge on your Android or iOS, you can also clear your browser data on your mobile device.
How to clear Edge browser data on an Android or iOS device:
Open the Microsoft Edge app on your phone.
You will see a three-dot icon (…) at the bottom right of your screen. We've highlighted this icon in yellow below.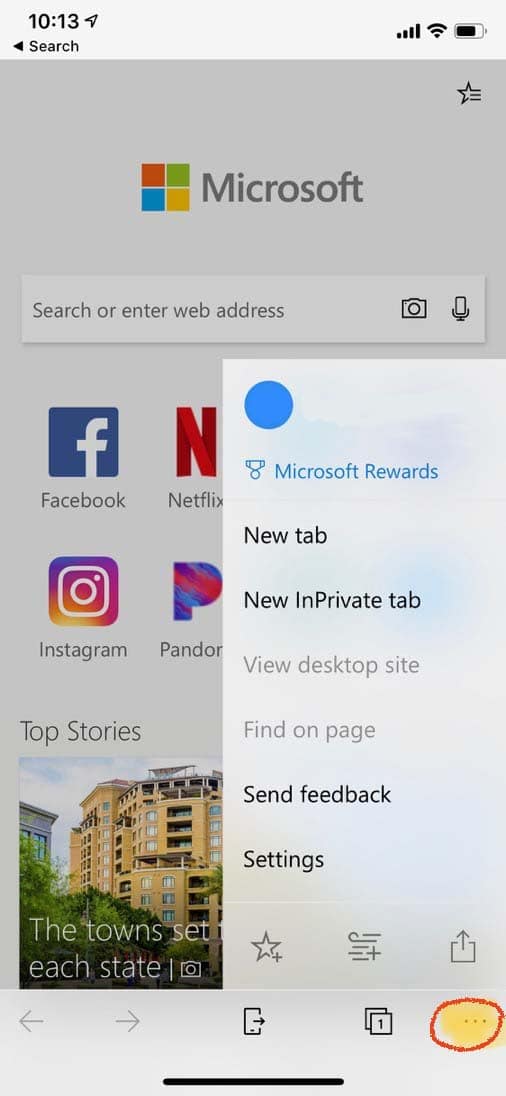 Tap on Settings.
Tap on Privacy.
Select Clear browsing data
You will see a drop-down list of different types of data. Select the ones that you would like to clear. We recommend checking off Browsing history, Cookies and site data, as well as Cache. Look at the screenshot below for reference.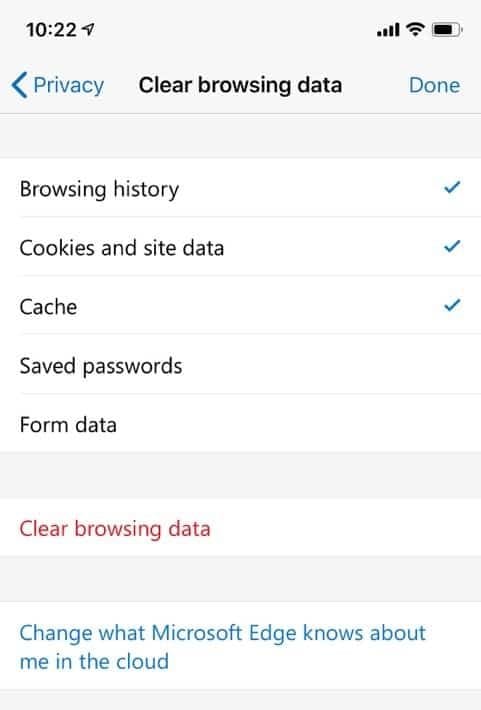 Now tap Clear browsing data.
Tap Clear.