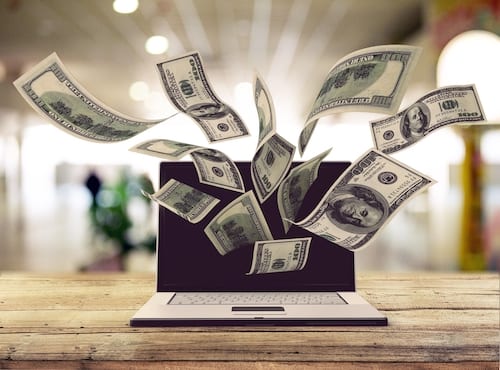 How to optimize licensing costs and plan for the future
Navigating the world of Microsoft licensing can be daunting. There are a variety of different product SKUs to pick from and it can be easy to accidentally pay for things you don't necessarily need. Even the most innocent of errors when deploying a product can have expensive consequences. So, how can your organization avoid costly mistakes? 
Top 3 actions your organization can take to optimize licensing costs
1. Know your user requirements
2. Know what you own
3. Be open and honest with your reseller
Know your user requirements
The single best way to optimize your licensing costs is to identify how the employees in your organization vary in their technology requirements. What exactly do they need to perform their job? Based on that knowledge, you can align technology requirements with the type of license that provides your company with the products needed to carry out roles—and nothing more than that. By defining the roles of your users, you can avoid paying for licenses that you do not need.
Know what you own
If your organization is accumulating more than a dozen seats, it's probably wise to invest in a management software that can help keep track of every software license you have purchased. By developing a software license management process, you will have insights into what software is installed on which computers, know if someone's device has a piece of software licensed that could be better put to use by someone else, or identify software that certain employees no longer need. Proper record keeping of all purchased software can also prevent costly fines. Should Microsoft or another IT company perform an audit of your software and discover that you've accidentally installed more copies than you've actually paid for, the penalties can be severe.
Be open and honest with your reseller
Be open and honest with your reseller. Reputable resellers have a wealth of expertise when it comes to software licensing, so you should absolutely take advantage of it! If you're able to articulate the business needs of your company's role, they can help you find the best products and prices to match. Whether your company is anticipating growth or perhaps you need additional resources from a licensing perspective or body count, staying open and transparent with your reseller will help you consistently optimize costs.
Plan for the future
How do you plan ahead for future software needs? This is always a tricky question because some software licenses may have longer terms of agreement. Rather than stressing about the unknown, why not focus on what you do know about your business. If your company has irregular workloads or you constantly undergo seasonal or monthly spikes in business, you may need to buy more licenses at a certain time of year to accommodate those demands. For example, if you're a retail company, you likely experience a spike in business during the holiday seasons. You may need to hire additional temporary workers to help out during that period, and those temporary new hires are going to need to obtain software licenses to carry out their duties. After assessing your company's annual user needs, you can confidently consider software licenses that align.
Adopt a flexible licensing model
The CSP program is designed to provide a deeper engagement and support system for companies who want to purchase cloud-based services and products. It gives you the ability to purchase any Microsoft license you need on a subscription-based payment method that is easy to cancel or change at any given time. For example, if your company has irregular workloads, the CSP model offers an alternative to other licensing models that may lock you into an inflexible agreement and force you to pay extra for licenses you will likely not use for most of the year. It also lets Microsoft CSPs offer discounted rates of Microsoft programs in addition to value-added services that make using and managing software a breeze.  
If you are interested in exploring the CSP licensing model or have questions about specific Microsoft SKUs, do not hesitate to reach out to TechWise Group with questions. TechWise Group is a Microsoft CSP with licensing experts on staff who can help you optimize your software expenses.