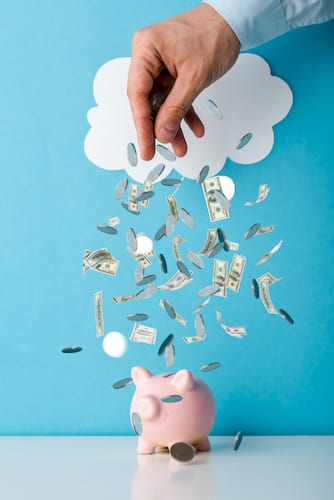 Tips For Cloud Licensing Cost Management – Tech Tip for March 24, 2020
---
To wrap up our March Tech Tips on the theme of cloud licensing cost management, we want to help you understand how to cut down on licensing expenses. And the key to minimizing cost when it comes to Microsoft products like Office 365 is to buy the license that best suits your users' needs. How do you do this? The most helpful thing to do is understand the roles of your employees and match those needs to the license that accommodates them.
Shift workers
Shift workers are usually the folks that are the first to engage with customers. From the factory floor to the front of house, they help drive sales, customer service and profits. If your user roles align with this definition, then they're going to need the kind of software package that lets them connect to their productivity tools on any device with access to email, file storage, and perhaps instant messaging and sharing capabilities via Microsoft's hub for teamwork. They can get all of these tools at a lower cost with Office 365 F1 which is perfectly designed to meet their needs.
Part-time or remote employees
What if you have folks in your company that may not work all the time or are not normally based in the office? You will need a license that gives them access to just the tools they need—when and where they need them most. That's where Office 365 E1 plans come in handy. You can get the Office apps your employees need to stay productive on approved tablets and phones with the classic email and calendar tools and a hub for teamwork to improve collaboration regardless of your employees' physical location. These types of licenses are functional, meet business requirements, and are less expensive than some heavier duty licenses.
Super users
If your company carries out a significant portion of their tasks via applications online, then you will need to consider more robust licenses to accommodate those needs. To get the best prices and understand your options based on the specific needs of your users' roles, contact TechWise Group today for licensing expertise and guidance.
Learn how you can get your employees up and running quickly with a secure remote work solution during the COVID-19 pandemic. Join experts from TechWise Group, Summit7, ThinkStack, Vidyard, Attila Security and more on Tuesday, March 31 for a day-long 100% virtual summit on remote workforce cybersecurity.