Make Your Work Flow
Workflows are important to your business productivity. We recognize that and want you to be able to take full advantage of what technology can do to help you complete tasks and reach goals. This month, TechWise Group brought you tech tips about how to use workflows in Microsoft Outlook. Review the tips below and read on to find out more about What Workflows Are and the new Microsoft Surface 4!
Tech Tips of the Month
Create a Task from an Email             Delay Delivery Time of an Email 
Keyboard Shortcuts in MS Outlook     Send Email to MS OneNote Page 
What Is a Workflow?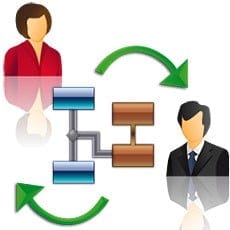 While we talked about workflows this month, some of you probably were saying to yourself, what IS a workflow anyway? It is surely not a once-size-fits-all answer; in fact, the dictionary defines it as follows: 
"The sequence of industrial, administrative, or other processes through which a piece of work passes from initiation to completion."
Well, let's make it WAY simpler – a workflow is basically a process in your business that gets a task from start to finish, often in an automated fashion. Picture if you will an assembly line in a manufacturing plant. The material to make the product goes in one end, and comes out the other side as a finished product.
To better understand how workflows impact your business, or even to identify where or when you would need them, engaging with a technology partner is often of value while you are brainstorming the concept.
The Big Reveal – Microsoft's New Apple Killer
On October 6th, Microsoft made the big announcement that the newest and most anticipated tablet device was coming fast! See below:
Surprisingly, this latest breakout hardware is coming to market with a cousin – Surface Book! This little dandy is the ammo Microsoft is aiming at the MacBook line of portable PC's. With comparable price points and more software compatibility, among other things, this holiday season could be an all-out war between the two for the consumer laptop lead. Though Surface Pro 4 may have something to say about that too! We'll know more as Black Friday approaches!
Get a Surface Through TechWise Group
Are you considering a Microsoft Surface for your business?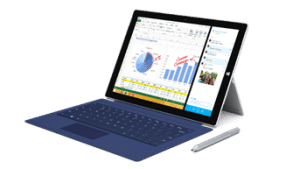 tech+wise(group) is now a Surface re-seller.   to learn about current promotions, leasing options, models and accessories.

Don't forget to check out our Events section and get familiar with our new website!

Tags: