Tech Tip * April 5, 2016
Be Ready To Work From Anywhere!
"April Showers bring May Flowers!"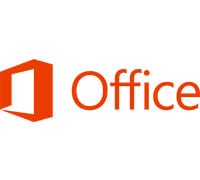 Luckily, April Fools' Day 2016 is over and hopefully we recovered from the shocks and pranks we had to go through…
Now it's time to get serious! With April also comes the month of unstable and ever-changing weather. Are you prepared?
It becomes essential that you have a Backup Plan for the day you might not be able to leave your house and have to work from home.

Look no further: Your Solution is MICROSOFT OFFICE 365!

Email/Exchange: ability to send and receive emails with calendaring and contact management from and to anyone, anywhere 
SharePoint and OneDrive: ability to share and access files with anyone, anywhere


 

Skype for Business: multiple ways to communicate


 

Office: ability to use Word, Excel, PowerPoint, etc. from anywhere
_____________________________________________________________

You get the idea. Work with ANYONE from ANYWHERE!

But don't just take our word for it. See for yourself!

We are offering a Free Office 365 Workshop from April 19 to April 22 in our Training Center. If you'd like to be on the mailing list for invitations for that event or if you'd like to sign up right away, click here and let us know!

 

If you like what you see, please feel free to reach out to us! We will provide you with all the Office 365 information that you need for a successful implementation within your business.

Tags: