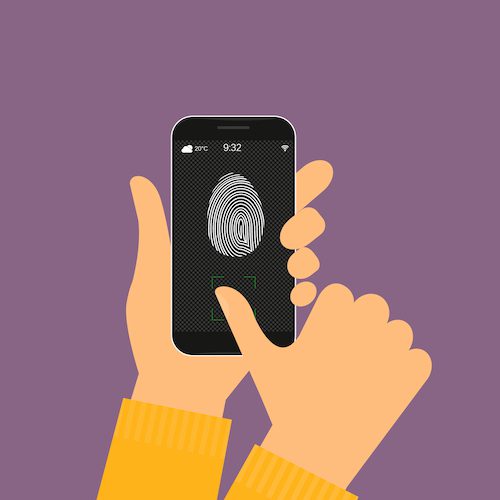 Cybersecurity Awareness: Multifactor Authentication (MFA) – Tech Tip for October 5, 2021
---
October is Cybersecurity Awareness Month. Now in its 18th year, cybersecurity and technology focused organizations use this month to continue to raise awareness about the importance of cybersecurity. One of the goals of Cybersecurity Awareness Month is ensuring that all technology users have the resources they need to be safer and more secure online. That's why the following theme is used to promote Cybersecurity Awareness Month: "Do Your Part. #BeCyberSmart."
Being CyberSmart requires both proactive security measures and individual awareness and education. To that end, this month we are sharing our best cybersecurity Tech Tips, starting with our favorite security topic: Multi-Factor Authentication (MFA). We previously shared information on the importance of MFA for your website, but this week we're taking a closer look at multifactor authentication for accounts and applications.
What is MFA?
Multifactor authentication adds a layer of protection to the sign-in process. When accessing accounts or apps, users provide additional identity verification, such as scanning a fingerprint or entering a code received by phone.
Why Use Multifactor Authentication?
In short, mutifactor authentication is more secure than passwords. In most identity attacks it doesn't matter how long or how complex the user's passwords are. MFA adds an extra step of verification that can prevent most types of cyber attacks that attempt access to network and email accounts.
Where to Get MFA?
As a Microsoft 365 user, you probably already have multifactor authentication available to you to protect your Microsoft 365 account. It is easy to enable and after a short training you should be ready to use MFA. If you have a more complex environment to protect, including other non-Microsoft cloud-based applications, a network with servers, etc., there are more advanced Microsoft solutions that work with Azure AD Premium to provide a comprehensive MFA solution. You can read more about Microsoft's MFA identity access management here.
Interested in MFA? Concerned about the security of your organization? Contact us.
And don't forget… Do Your Part. #BeCyberSmart.
Important Microsoft Announcements:
Microsoft will begin the rollout of Windows 11 through Windows Update as an update to Windows 10 machines starting on October 5, 2021. This update can be postponed. If you need assistance with controlling the rollout of Windows 11 to your organization, please contact TechWise Group or your IT department.

Starting November 1, 2021, the following versions of Outlook for Windows, as part of Office and Microsoft 365 Apps, will not be able to connect with Office 365 and Microsoft 365 services:
Microsoft 365 Apps for enterprise (formerly Office 365 ProPlus)
Microsoft 365 Apps for business (formerly Office 365 Business)