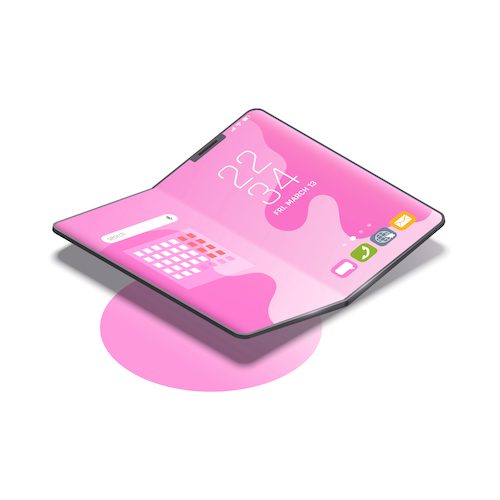 New Devices & Form Factors: Microsoft Duo 2 – Tech Tip for September 28, 2021
---
To finish up this month's look at interesting hardware, we could not pass up the chance to talk about the newly released Microsoft Duo 2. The Duo 2 is the successor to the Surface Duo, which was criticized due to issues with subpar hardware and software. With the Duo 2, Microsoft has taken criticism to heart and revamped it with flagship-level hardware and promises of an improved software experience. The Duo 2 now joins other foldable phones like the Samsung Galaxy Z Fold 3, which is widely considered to be one of the best on the market in terms of performance and features, and the compact, consumer-friendly Galaxy Z Flip 3.
The specs between the Duo 2 and Fold 3 are similar in many regards but there are some key differences, specifically with the screens and overall performance.
Screens:
The Duo 2 does not have a cover screen. Instead, it has a Glance Bar, which is a gap between the hinge that lets you see the screen and offers color-coded notifications. The Fold 3 offers a cover screen which lets you fully interact with the phone features without opening the cover.

The Duo 2 offers an 8.3-inch dual AMOLED screen compared to the 7.6 inches provided by the Samsung Fold 3 when unfolded.

Both devices offer similar resolution.

The hinge is a big differentiator between the two devices. The Samsung Fold 3 offers a singular hinge and opens to a 7.6-inch screen that is one large panel. The Duo 2 uses Revolutionary Hinge Technology and offers a full 360-degree fold, although the screen is comprised of two separate panels.

The Fold 3 is IPX8 water-resistant, while the Duo 2 is not.
Performance:
Both the Duo 2 and Fold 3 have Samsung's latest Snapdragon 888 processor. However, the Duo 2 comes with 8GB of RAM compared to the 12GB you get with the Fold 3.

The Duo 2 seems to have a longer life than the Fold 3. However, wireless charging is only available on the Fold 3.

Both devices offer a fairly similar camera.
It's exciting to see these new device form factors mature. You can learn more about the Microsoft Surface Duo 2 here. Want to learn more? Contact us.