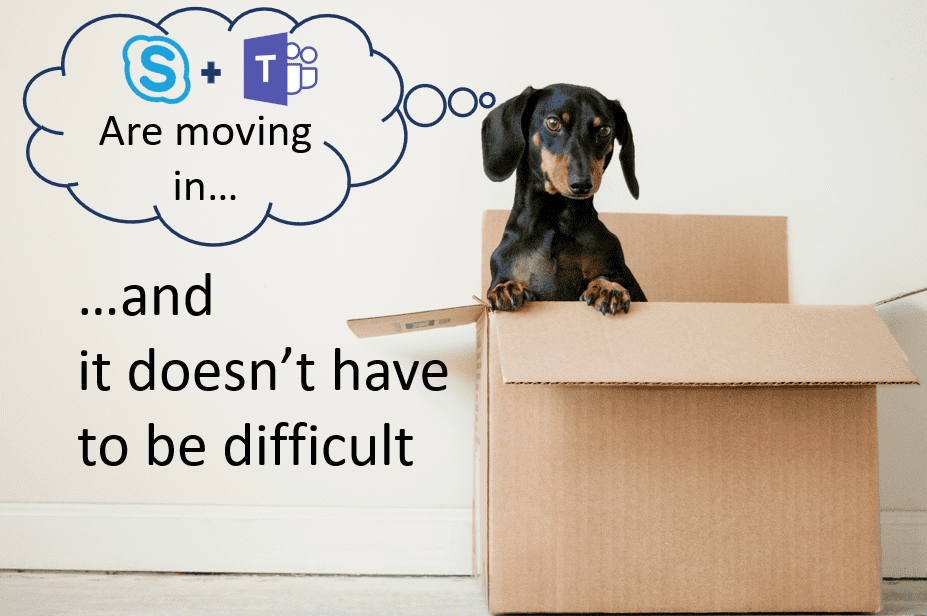 Five Ways Your Company Can Still Use
Skype for Business
Microsoft Teams is the fastest growing business application in Microsoft history with nearly 500,000 organizations using the platform. But each organization is using Teams in different capacities. Some companies that we work with are also still utilizing Skype for Business, and that's okay!
As we wrap up our theme for June on Microsoft Teams, we want to explore what's right for your company when it comes to collaboration software like Skype for Business and Teams. While the latter is officially replacing the former, Microsoft gives you a choice for how you want to move forward.
Coexistence of Teams and Skype for Business
Island Mode
Users can run both Teams and Skype for Business as two separate solutions with overlapping capabilities such as chat, calling, and meetings. Both apps are designed to streamline collaboration, but Teams has additional features that allow you to access files and apps in Office 365 as well as switch between teams and channels.
We call this coexistence mode "Islands." Essentially, you can work with both applications open at the same time. When someone pings you on Skype for Business, you can answer them on that platform. Similarly, you can communicate separately on Teams too. For the sake of avoiding confusion though, all messages from federated users (people outside of your company) will come through your Skype for Business app.
Skype for Business Only
In this scenario, you use Skype for Business for all your meetings, chat, and calling. You can still have the Teams app open, but your IT admin will turn off the channels functionality on the Teams platform in order to simplify workflows.
Teams Only
Alternatively, you can choose to use Teams only and keep Skype for Business in case you need to join a meeting that was sent by a non-upgraded user. If you pick this option, you can continue to communicate with other users who are still using Skype for Business by using the interoperability capabilities between Teams and Skype for Business (so long as these other users are not in island mode).
Skype for Business with Teams Collaboration
You can use both Skype for Business and Teams similar to island mode, but this option allows your two platforms to speak to each other. You can keep using Skype for Business for chat, calling, and meetings, but you will be able to add in Teams collaboration features too. This is a great option for organizations that use Skype for Business on-premises or in a hybrid model.
Skype for Business with Teams Collaboration and Meetings
This option allows users to take advantage of Teams' advanced capabilities alongside Skype for Business. You get quality user experience when using this mode and you will experience the advanced Teams features that enable you to customize meetings.
Schedule and conduct meetings with Teams while still using Skype for Business for calling and private chats. This is a great choice for companies that are still on-premises and require a longer time to move to Teams fully.
If you're interested in learning more about how to deploy Microsoft Teams for your business, please contact TechWise Group!