---

Carrying your Tech – Bags and Cases
When you decide to bring your tech with you while traveling, there are quite a few things to consider when it comes to the perfect bag or case. Though fashion might be of essence to you, things like safety, organization, and size should be important as well. Let's take a look at a few things you might want to consider when purchasing a home for your tech: 
Safety
Make sure that whatever bag or case you buy provides enough security for your tech. Bags offering padded laptop compartments with Velcro straps to securely carry your laptop are always a great choice. Those will provide an extra layer of security in case your bag falls. Additionally, you might want to consider purchasing a bag that can be locked, depending on how valuable the content is.
Size
Make sure that the bag you buy is neither too narrow nor too wide for your laptop. By purchasing a bag that allows for a snug fit, you minimize the risks of your tech to get damaged due to sliding around loosely.
Protection
Especially when you are traveling to the beach and are therefore going to be in close proximity to sand and water, you want your bag to be of waterproof material that has as few unprotected openings as possible.
Organization
If you are an organized person, this might come naturally to you, but buying a bag that has a well-structured interior for proper organization can be really useful! Since traveling with tech usually entails work, you might want to consider one that has compartments for other things, such as pens, business cards, documents, and power supplies. A neat side effect: you will find your things much faster than if they are all jumbled together in a big ball.
Your Size
Make sure that the bag is not too large or too heavy for you once your laptop is stowed away in it. You should be able to carry it without straining your shoulders or hurting your back. Sometimes, that means choosing between style versus functionality; however, more and more designers try to combine both. Good news, everyone!
…but where to start?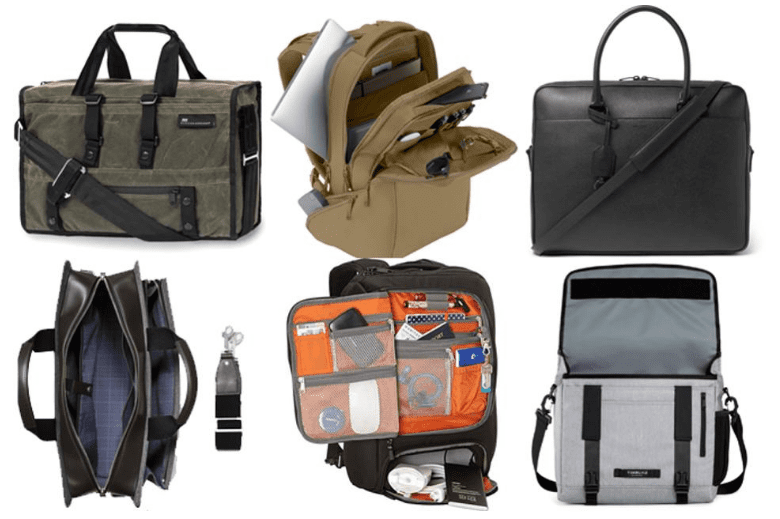 Are you interested in what Forbes has to say as to which bags are THE best ones to purchase in 2017? Click on the picture to the left!
Interested in buying something stylish and feminine? Click here to get a tiny glimpse of what's out there.
Our Director of Operations is a huge fan of the Slim Deluxe Portfolio by Tumi. He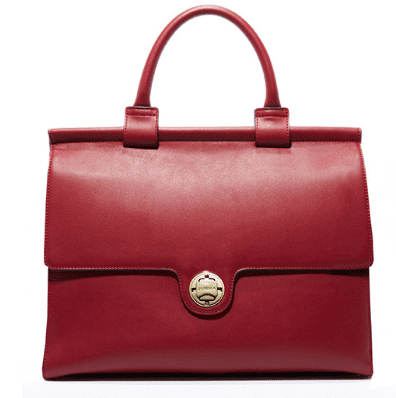 bought it about 10 years ago and as of today it looks still as good as new!
Additionally, our CEO just bought a really nice laptop bag a couple weeks ago. She decided to go with the Burgundy Work Bag from Jemmabag.com and she is in love with it!
In the end, it's all up to you though. What is important to you? What are you looking for in a bag? Just make sure it protects your tech well and you have enough space for your tech accessories.
---