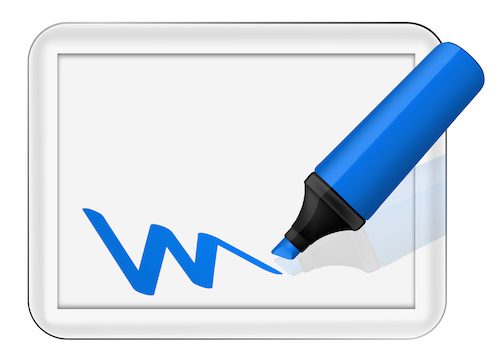 New Devices & Form Factors: Logitech Scribe – Tech Tip for September 14, 2021
---
As we continue our September review of new devices and form factors, let's take a look at a new device for sharing hand drawn information on whiteboards. Logitech has just launched Logitech Scribe. Scribe allows a presenter to share whiteboard drawings in video meetings and integrates with Microsoft Teams.
We were intrigued by the Scribe because it enables a very natural way of collaborating – drawing on a traditional whiteboard. In addition, it is fairly easy to use and at a little over $1,000, its price point is reasonable for a professional device.
Some of Scribe's features are:
Presenter Removal: Scribe's built-in AI delivers a transparency effect, allowing participants to see "through" the presenter for an unobstructed view of the whiteboard.
Content Enhancement: Scribe automatically enhances the color and contrast of dry erase markers, making text and sketches easier to read.
Sticky Note Detection: Scribe uses image segmentation to recognize and show other forms of content, like sticky notes.
Want to learn more? Check out the product information from Logitech or contact us.