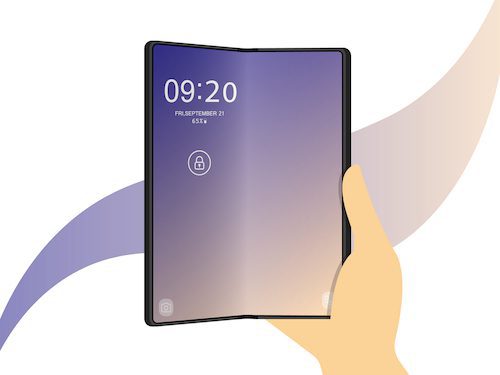 New Devices & Form Factors: Samsung Z Fold3 – Tech Tip for September 8, 2021
---
Happy September! You may have been out shopping for tech for back to school or looking for something for yourself. You might have noticed a few new devices and form factors out on the market. This month we're going to take a look at a few of these things.
First up, is the new Samsung Z Fold3 phone. While folding phones aren't completely new to the market, Samsung has made a major push with this form factor this year. The Z Fold3 and the less expensive Flip3 are now in their third iteration, and many of the issues that made them less desirable in the past have been addressed.
Why Make Phones that Fold?
The big drivers for phones that fold are large screen size and small overall device size. A phone that offers a lot of screen real estate but can still fit in your pocket basically replaces the need for both a phone and a tablet. When closed, the small screen works well for answering calls and texting. When open, the surface area is large enough to comfortably view a video, read a book, edit a document in Word or look at an Excel spreadsheet. The Z Fold3 also has an optional stylus that can be used for drawing and writing. In addition, some of these new devices are capable of running multiple apps side by side.
Getting More from Your Microsoft 365 Investment with a Foldable Phone
Microsoft and Samsung have been partnering closely for years. The partnership with Microsoft delivers a seamless bridge between Windows PC and mobile devices and has also expanded to further integrate Microsoft Office, Teams and Outlook into the smartphone experience.
For instance, when you unfold a Galaxy mobile device, you can see a presentation in full-screen detail and the faces of your co-workers on the Teams call below. Also on that Teams call, pull up the Whiteboard and draw on the board with an S Pen to illustrate what you're explaining. With Microsoft Outlook's dual-pane mode for Galaxy devices, you can read a full email while previewing others on the side, just like on a desktop. You can learn more about Microsoft and Samsung's partnership here.
What to learn more? Contact us