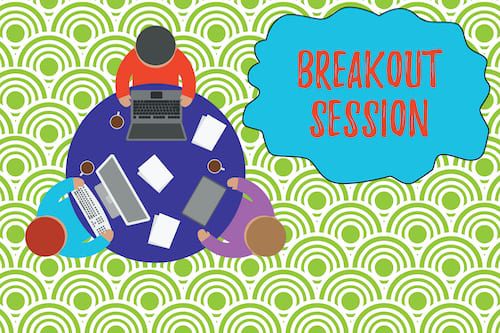 How To Set Up Virtual Breakout Sessions In Microsoft Teams – Tech Tip for May 5, 2020
---
March marked the third birthday of Teams – Microsoft's hub for teamwork which combines chat, online meetings, document management and even voice calling. Microsoft Teams continues to grow in prominence due to its use by many professionals who are working from home during the ongoing Coronavirus pandemic. In fact, with over 44 million daily active users, Microsoft Teams has become one of the most popular tools to facilitate collaboration and drive productivity for remote employees. To support this massive user base, Microsoft is adding some very useful updates that we want to highlight this month. This week, we want to cue you in on a new capability that many companies have been requesting… breakout rooms!
Due to popular demand, Microsoft is currently working on enabling breakout rooms in Microsoft Teams – the ability for team members to create their own breakout sessions while a larger group meeting is in session. This feature is still in the works and not yet publicly available, but in the meantime, we want to point you a tutorial that shows how to manually set up virtual breakout sessions in Teams today.
The video below will walk you through how to quickly create multiple virtual breakout rooms during a "main session" meeting. You can then send participants to their appointed breakout room for real time collaboration. While the video is geared toward virtual classrooms, the tutorial can also be applied to business contexts.