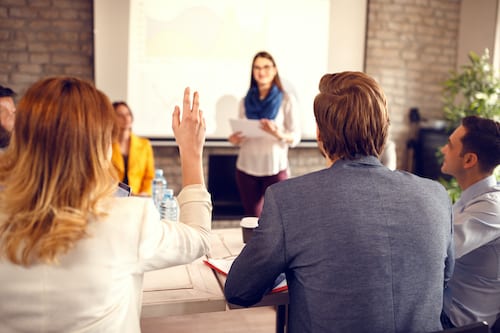 Excuse Me! The New Raise Hand Feature Is Coming To Teams – Tech Tip for May 12, 2020
---
This month, we are sharing some of the new Microsoft Teams features that are geared toward helping remote workers stay productive. This week, we are showcasing the "raise hand" feature that's coming out soon.
Ever tried to conduct a large meeting online? It can be difficult for remote participants to speak up without interrupting other people on the call. Most video call participants aren't trying to read body language or take turns speaking one by one.
To help resolve this somewhat awkward predicament, Microsoft has added a small "raise hand" icon to Teams. As shown in the video below, when you click on the icon (located inside the toolbar that pops up on calls), it alerts everyone in the group that you have something to say.