---
As we were saying before, Skype for Business is an essential part of TechWise Group's every-day life. Below you will find a bunch of really helpful tools within Skype for Business that allow you to have a productive meeting.
Dial-in Conferencing Services
With the Dial-in Conferencing Services, it is possible for ANYONE to dial into a Skype for Business meeting or conference from a phone. For dial-in conferencing, you set up users to be able to use Microsoft or a third-party audio conferencing provider (ACP) as their dial-in conferencing provider. Once you set up the Skype for Business meeting, you will then be provided with a Dial-in Number and a Conference ID, which you will have to enter in order to join the meeting.
Anyone who has the dial-in number and conference ID can join a Skype for Business meeting, unless the meeting organizer has locked the meeting.
(Note: Dial-in Conferencing is an additional service with an additional cost.  It is included in the Office 365 E5 plan; however, to add it to E1, E3, Business Essentials, or Business Premium it is an additional cost of $4.00 per user per month.)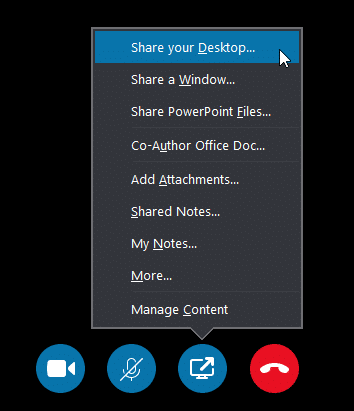 Desktop and Application Sharing
And there is more to Skype for Business! Skype for Business provides powerful PC-to-PC and multiparty data sharing capabilities. Desktop sharing enables presenters to broadcast any visuals, applications, webpages, documents, software, or part of their desktops to remote participants in real time, right from Skype for Business. Audience members can follow along with mouse movements and keyboard input. Presenters can choose to share the entire screen or only a portion.
Application sharing enables presenters to share control of software on their desktops without losing sight of participant feedback or text questions. Presenters can also delegate control of the application to meeting participants.
PowerPoint Sharing
Skype for Business provides multiparty PowerPoint presentation, with higher-resolution displays and support for PowerPoint capabilities, such as animations, slide transitions, and embedded video. Mobile devices can also access the presentations because the feature uses standard HTML 5 and JavaScript to broadcast PowerPoint presentations. Users with the appropriate privileges can scroll through a PowerPoint presentation independent of the presentation. (Upload of other file types, including multimedia content, is not supported.)
Web Conferencing Tool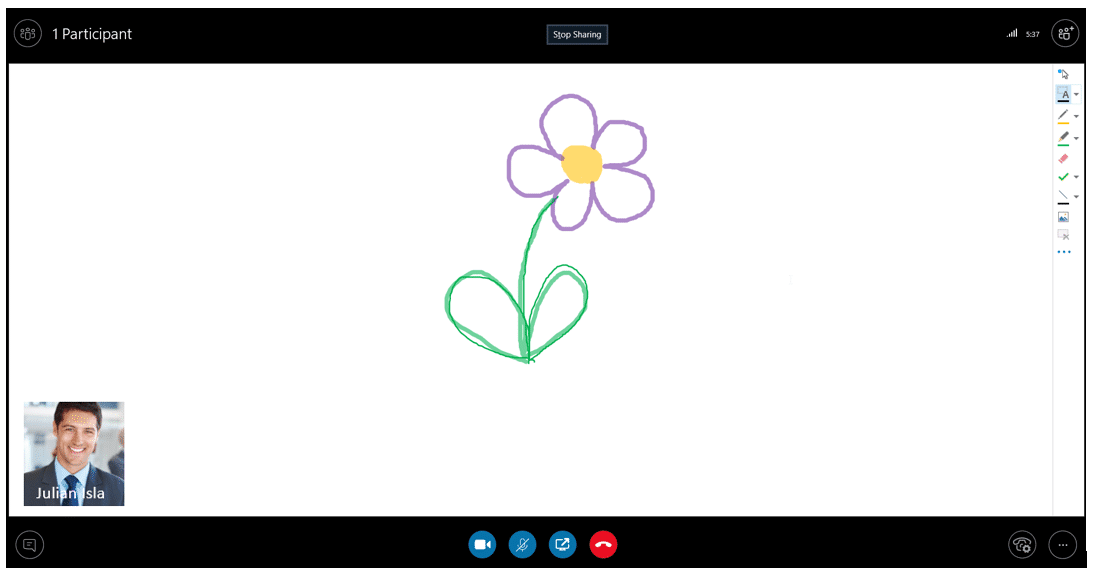 Skype for Business provides multiparty web conferencing capabilities including virtual whiteboard and annotations. A whiteboard is a blank canvas that can be used for collaboration, with text, ink, drawings, and images. Annotations made on whiteboards can be seen by all meeting participants. The whiteboard feature enhances collaboration by enabling meeting participants to discuss ideas, brainstorm, take notes, and so on.