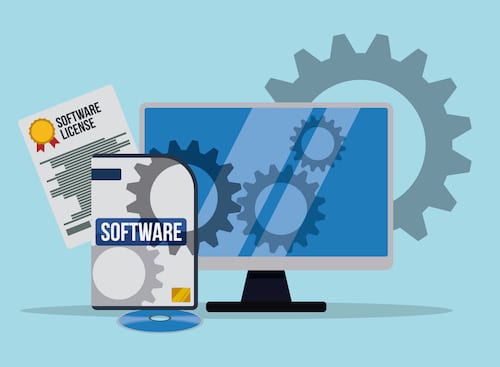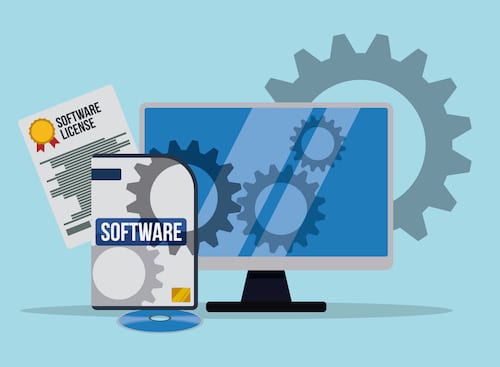 The ABCs of Software Licensing – Tec

h Tip for March 3, 2020
---
This month, our Tech Tip theme is all about software license management. And we are jumping in feet first this week with an overview of different types of licensing models and what the future looks like for licensing today (hint: it's a lot more cost-effective, and we'll tell you why).
Why are we talking about licensing this month? Well, if you've noticed, the way we purchase software has been changing over the years. The reality is that it is much more subscription-based nowadays, with the most evolved model being "CSP licensing." But before we get into the advantages of a CSP model, let's first lay the groundwork with some basic definitions.
History of Licensing Types
In the old days, you would typically buy a software license that you would hold indefinitely. Sounds simple enough, but here's the catch: that software may not ever be updated. And that's why companies must also pay for Software Assurance (SA). This is a different approach from newer subscription models where you never actually buy the license. You only pay for what you use—kind of like your electricity bill. And if you decide to just stop paying for it altogether? Well, then you no longer have those services anymore.
How do you know what licensing model you currently have? Here's a few basic licensing types for your reference:
Full Packaged Product (FPP) or Retail licenses: When you buy a piece of software online or in the store, you own it forever. This is a very simple type of licensing, but it only applies to one device (you can't copy the software onto other devices).
OEM Software: This is when you buy a brand new computer that comes pre-installed with software. So if you buy a PC with pre-installed Windows 10, that's great—that usually means the software has been properly installed. But it is the responsibility of the computer manufacturer to provide you support rather than Microsoft. Also, there's no way for you to transfer that software from that particular computer.
Open License Program (OLP): This type of licensing model targets small to medium-sized businesses who need to obtain and manage multiple software licenses for 5 or more desktop PCs. You essentially pay an upfront cost, and then (similar to FPP) you own that software forever. For this type of licensing model, the majority companies will also buy Software Assurance (SA) to go with it, which essentially enables them to get product support as well as software upgrades.
Open Value Subscription: Similar to OLP, you still pay an upfront cost for the software, but you only own it for the term of your agreement with Microsoft. And the licensing cost is usually spread over three annual payments.
Enterprise Agreement (EA): This program is designed for large companies that have over 500 devices and need to buy licenses in bulk. It includes a subscription payment option which basically lowers the initial licensing costs by spreading out your payments over 3 years.
Microsoft Products and Services Agreement (MPSA): This is a transactional agreement for commercial, government, and academic organizations with over 250 users/devices. It's a single, non-expiring agreement where Software Assurance is optional and you can buy any on-premise or cloud-based products that you manage through a "Purchasing Account."
Introducing the Cloud Solution Provider (CSP) Agreement

The CSP Agreement (which is quickly becoming the future of licensing models) is a new way for companies to purchase Microsoft licenses through a Microsoft partner (like TechWise Group!). When you buy your cloud services through a CSP, you essentially adopt a pay-as-you-go arrangement with that Microsoft partner. That means that your organization only pays for the services you actually use. For example, one day, you may only want to pay for 50 Office 365 licenses. And then in a week, you may want to add a few more. CSP lets you be flexible and pay only for what you use today with the ability to adjust your usage in the future. And there's no upfront costs. We bring the expertise, we run the latest updates, and we manage your licensing for you. You just pay for what you need.

Tags: