---

Tech Gifts for Yourself
Oh yes, you absolutely get to spoil yourself a little too! No need to buy gifts just for others when you worked so hard on coming up with ideas! Reward your hard work and consider getting yourself one of these fun little inventions listed below! (Please keep in mind that all gifts listed below are simply fun ideas for the Holidays.)
---
Zeeq Smart Pillow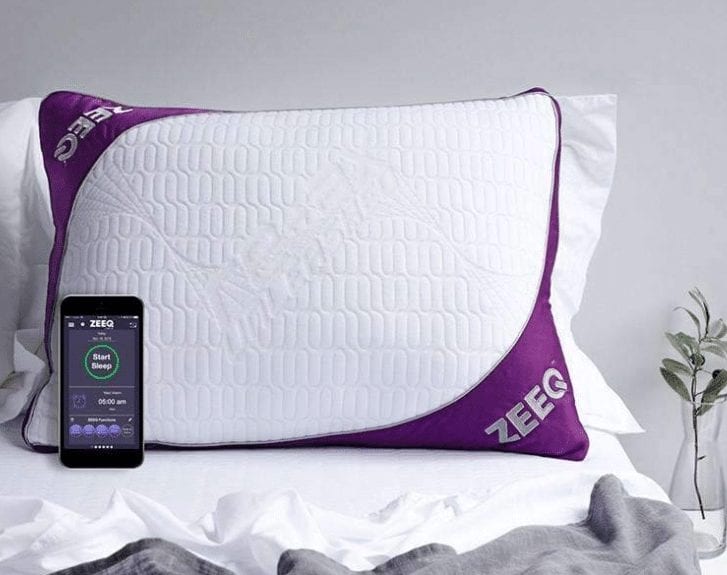 With 8 built-in speakers, lofty removable memory foam fill, and BLE connectivity, this internet-of-things connected smart pillow is the Swiss Army Knife of the bedroom. Integrated tracking provides sleep and tracking data to the connected app or Amazon's Alexa, while features like the snore alarm and silent wake-up help increase the partner-friendliness of any bedroom.
Click here to read more!
---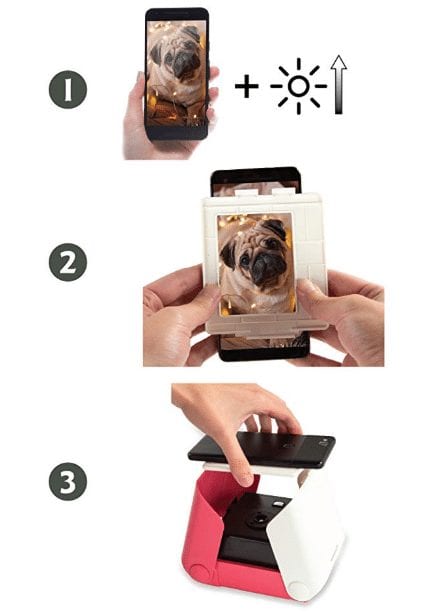 KiiPix Smartphone Picture Printer
KiiPix Smartphone Picture Printer is the easy and portable way to let the fun last forever. Making real memories with real pictures has never been easier than with the KiiPix photo printer. Open up your KiiPix, place your phone on top, push the button and turn the crank. The picture rolls out and you have a forever memory to keep or share. The only hard part will be choosing which pictures you want to print! KiiPix puts you in control. Unlike a traditional instant camera that often wastes film for blurry pictures, you can enhance the contrast or play with filter options before your photo prints. From fixing that annoying red eye to adding bunny ears or other fun filters, KiiPix lets you augment your own reality and then print it out to share with the real world.
Click here to check it out!
---
The Airhook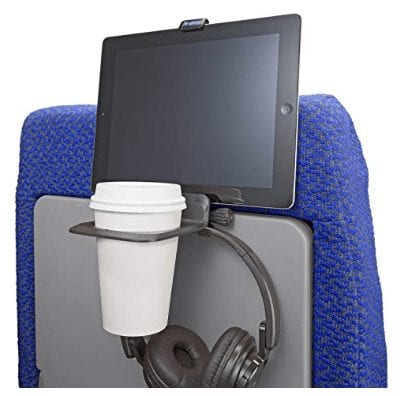 Now this gift idea is less techy in itself but rather FOR your tech. Right around the holidays, when everyone is traveling to see their families, this genius invention comes in very handy! The Airhook is a two-in-one solution for airplane travel: a stable drink holder and a secure mount for an electronics device that attaches to the tray table in its locked position. Designed to elevate the level of comfort and convenience for airplane travelers, allowing for maximum legroom, The Airhook uses the tray table in its vertical locked position as an anchor, rather than horizontally as a platform. Travelers no longer need to sacrifice space!
Click here to learn more!
---

Season of Giving
Are you interested in boosting your productivity?
Are you looking to save time and money?
Are you eager to learn?

This Holiday Season, TechWise Group will be giving away a free 90 Day Trial to our Training Portal. 
Here you can improve your skills and knowledge with the software you use every day: Office 365. 
You save hours and hours each month by learning how to be more efficient, which means lower support costs, higher productivity, and unbeatable ROI. 
With this cloud-based learning portal and mobile-friendly design, you can improve your skills from anywhere, and to-the-point instructions help you retain more from each lesson. 
Click here to learn more!
---