---

Techy New Year's Resolutions Part I
Throughout the month of January, we will be sharing a few technology related New Year's resolutions with you to help you stay safe and be healthy.
---
NO TEXTING AND DRIVING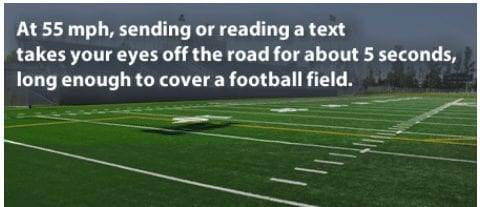 As we all know – since it's no secret – texting and driving has cost a lot of lives! Just to give you some facts and statistics: According to AT&T's "It Can Wait" Campaign, 49% of commuters admitted to texting while driving, even though 98% of them also say that it's a dangerous habit. 97% of teens say that texting and driving is dangerous; however, 43% of them do so anyway. According to the National Highway Traffic Safety Administration, distracted driving claimed 3,477 lives and injured 391,000 people in 2015 alone. During daylight hours, approximately 660,000 drivers are using cell phones while driving. You can see the pattern.
Distracted driving is a huge problem in today's society. The laws governing this dangerous action vary from state to state. While some will give you a ticket for texting and driving, others will give you a ticket for merely holding your phone. It shouldn't matter though. Staying focused on the road while driving won't only ensure that YOU arrive safely at your destination, but that other traffic participants arrive safely as well. And it's quite easy to accomplish: Just put your device down. Listen to music to keep yourself occupied. Drive safely, everyone!