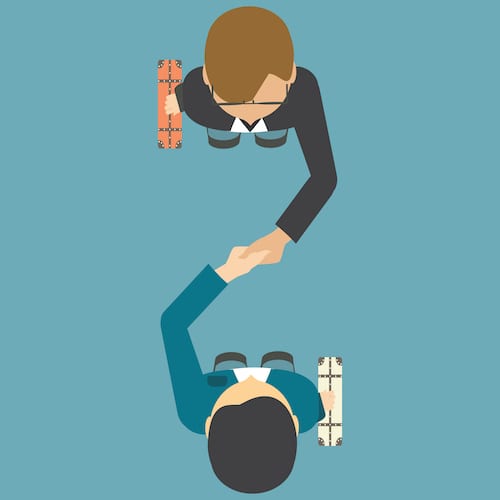 Office Apps Updates: What's New in Teams – Tech Tip for April 27, 2021
---
Wrapping up this month's Tech Tips covering updates to Office Apps, we could not pass up an opportunity to cover some new updates to Microsoft Teams. Here are a few of the most recent updates:
Meet Now or Later
Now you can create an instant meeting by using the Meet now button at the top of Calendar. To start a meeting – and get a shareable link to it – select Meet now. Give the meeting a distinct name (to help find the meeting chat later) and then choose Get a link to share or Start meeting. If you choose Start meeting, you'll jump directly into a meeting where you can invite other to join. For more info, see Start an instant meeting in Teams.
Start a Teams Meeting Instantly from Outlook
Instant meetings have also made their way to Outlook for Windows. Just as you would in Teams, open your calendar in Outlook where you'll find Meet Now at the top of the ribbon. Select it to pop open a Teams meeting to get a meeting link or invite participants.
Let's Recap
Teams now provides a recap of Teams meetings so participants – and those who couldn't make it – can review a completed meeting. A recap including the meeting recording, transcript, chat, shared files, and more are automatically shared in the meeting chat tab and viewable in the details tab of the meeting invite. Organizers will also find the attendance report here.
Note: Meeting recordings and transcripts are only available if someone in the meeting turns them on. Currently, transcription is only available in English.
Move Around with The New Grid View
When you're presenting a PowerPoint deck from the Teams desktop or web app, you have the option to skip certain slides (or go back to one) with the new grid view for presenters. To use grid view in a meeting, choose the PowerPoint option when you go to share content. While in a presentation, select Go to slide in the lower left of the presentation (or type G) to see a thumbnail view of each slide. Choose the thumbnail that you want, and you'll go to that location. Learn more about presenting and sharing content in a Teams meeting.
Want to learn about more new features in Teams? Check out this post: What's new in Microsoft Teams – Office Support or contact us.