A Closer Look At Windows 10: Screen Readability – Tech Tip for February 24, 2021
---
In our last installment of this month's Tech Tips covering new Windows 10 features, we are looking at strategies to improve screen readability. Since we spend so much time in front of our computers, it is important to set up the display in a way that makes it easy to read. Here are five ways you can utilize Windows 10 for better screen readability.
1. Choose Your Favorite Color Mode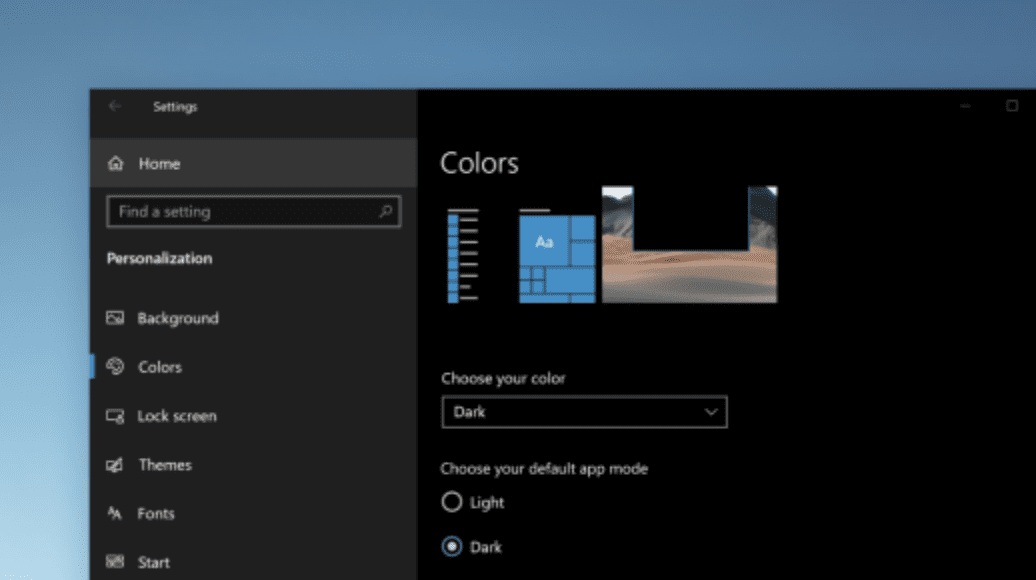 Make your apps and app tiles stand out by switching to Light or Dark mode. Select Start > Settings > Personalization > Colors . Under Choose your color, select either Light or Dark mode. For more information, see set Light or Dark mode in Settings.
2. Have Magnifier Read Text Aloud
Magnifier, the screen-magnifying feature that comes with Windows 10, can also read text aloud. To use it, turn on Magnifier by pressing the Windows logo key‌   + Plus sign (+), select Read from here, then use your mouse pointer to select where you'd like to begin.
3. Make Your Text Cursor Easier To Find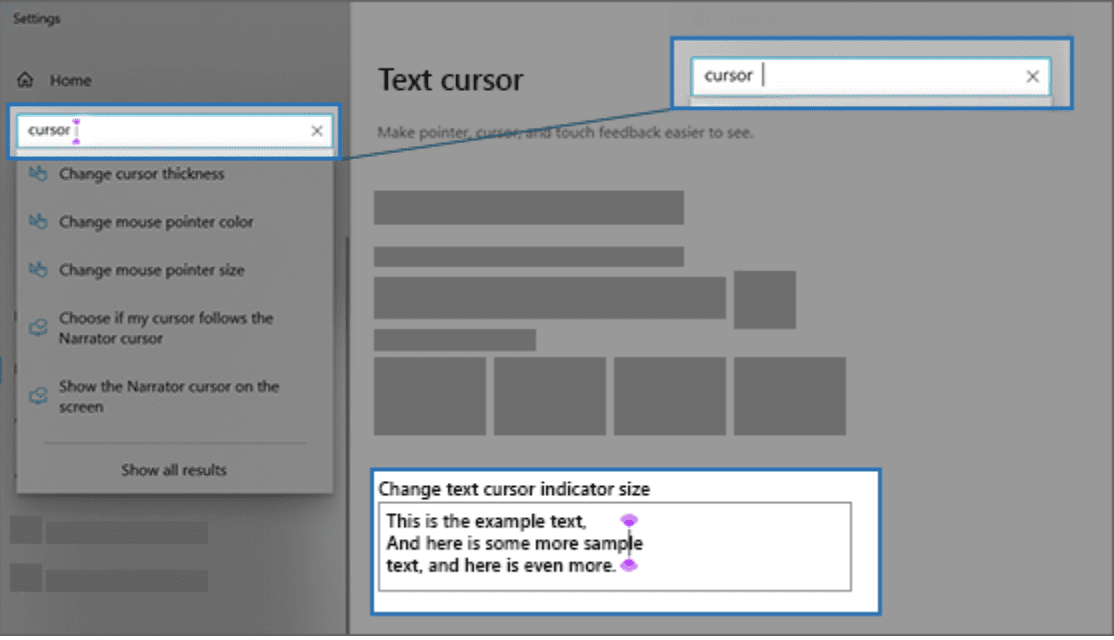 The text cursor indicator adds a splash of color to your text cursor, making it easier to find in a sea of text. To turn it on and change its size and color, go to Start > Settings > Ease of Access > Text cursor.
4. Make Your Pointer Easier To See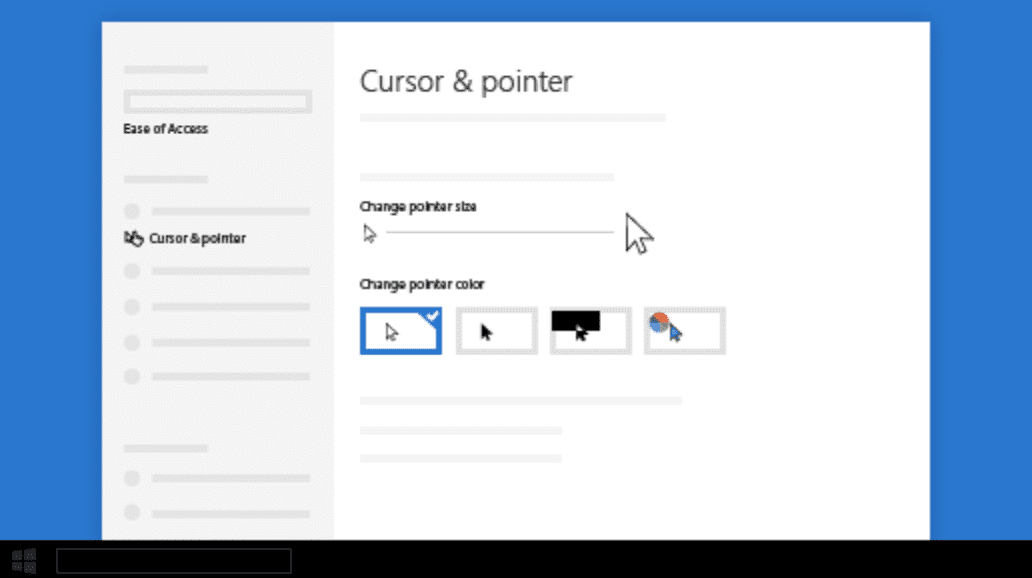 If you're having trouble spotting your pointer on your screen, make it bigger or change the color. Select Start > Settings > Ease of Access > Cursor & pointer. For more information, see change cursor & pointer settings.
5. Make Things On Your Screen Larger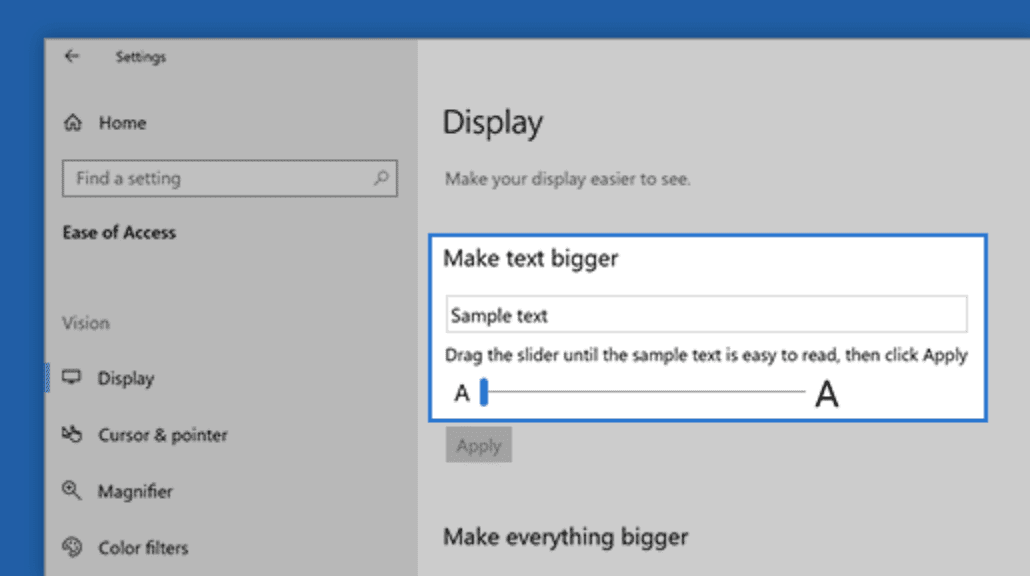 To make just the text on your screen bigger, select Start > Settings > Ease of Access > Display, then adjust the slider under Make text bigger. To make everything bigger, choose an option from the drop-down menu under Make everything bigger. For more information, see make things bigger in Settings.