---
It finally really feels like Spring theses days, doesn't it? The beautiful weather makes our minds wander to the (hopefully) many vacations and day trips laying ahead of us. For some, however, this might mean a whole lot of work: Book flights. Pack clothes. Buy sunscreen. Remember the dog. Make lists. If you forget to do one of those, your vacation will be nothing but stress. We don't want that to happen. Instead, make Cortana work for you! We already covered how she can help you set reminders (click here for a "reminder"…ha). But Cortana can do so much more:
Cortana can help you make lists
You can easily use your voice or type to create a new list, add to an existing list and pull up your lists when you need them.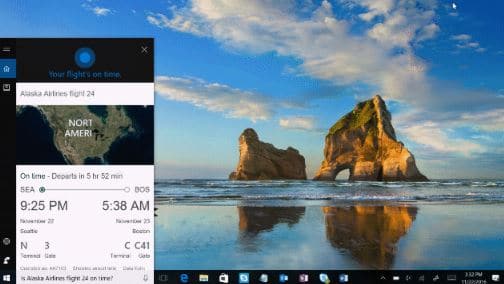 Have her track your flights
Cortana is also able to track your flight status. Simply ask her "Is my flight on time?" If you need to know the weather at your destination, just ask for it: "How is the weather in Tokyo?"
Other helpful travel tricks
Cortana can also act as your personal translator, and all you have to do is ask for the translation: "How do you say 'dog' in Japanese?"

She will help you convert one currency into another: "What's 500 Euro in US Dollars?"

Looking for the local time at your destination? "Hey Cortana. What is the time in Los Angeles?"

If you are looking for sightseeing recommendations, let her find out for you!
More tips and tricks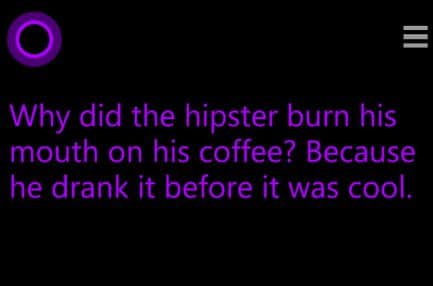 Sad? Ask Cortana to tell you a joke…and her jokes are hilarious!

Lonely? Have a conversation with her by asking about her thoughts of Windows 10, Google, or Siri (or anything else).

Restless? Ask Cortana to sing you a lullaby.

Bored? Ask her to play Rock, Paper, Scissors.

Indecisive? Ask her for Heads or Tails, or to roll dice.

Lost? Ask Cortana where you are and how to get places.

…and so much more!
As you can see, Cortana got a feature for every mood you are in!
---
Was this Tech Tip helpful? Please let us know by filling out our tiny survey!