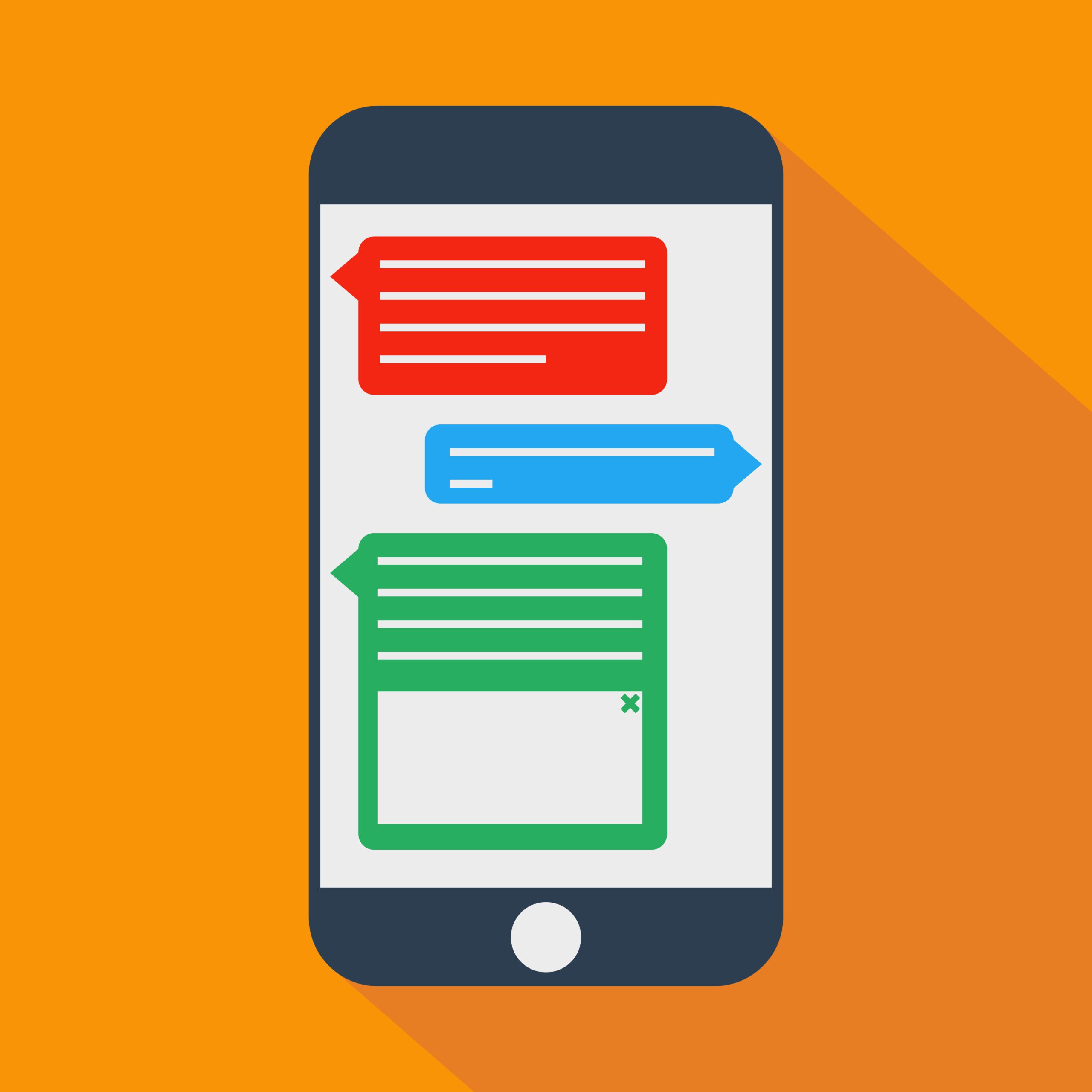 Text Message Phishing Scams – Tech Tip For June 22, 2022

---
This month we are recapping the most important tech tips that we have shared you in 2022 so far. This week we are going to recap our March 2022 cybersecurity tech tips but with a little twist. We're going to cover "Smishing" which stands for text message (or SMS) phishing scams.
"Smishing" occurs when scammers send fake text messages to trick you into giving them your personal information – things like your password, account number, or Social Security number. If they get that information, they could gain access to your email, bank, or other accounts. Or they could sell your information to other scammers.
The scammers use a variety of stories to try to rope you in such as:
If you receive a text message that you weren't expecting and/or you don't recognize the phone number it came from:
First and foremost, do not give personal information and don't click on any links. Legitimate companies won't ask for information about your account by text.

If you think the message might be real, contact the company using a phone number or website you know is real, not the information in the text message.
There are many ways you can filter unwanted text messages or stop them before they reach you. The simplest way is to block the messages. Here's how to do this:
You can also report spam text messages:
Report it on the messaging app you use. Look for the option to report junk or spam.

Copy the message and forward it to 7726 (SPAM).

Report it to the Federal Trade Commission at ReportFraud.ftc.gov.
You can check out all of our March 2022  Cybersecurity tech tips here:  March 2022 – TechWise Group | A Fresh Take On Tech 
If you need additional guidance about your business cybersecurity posture, contact us.
Important Microsoft Announcements:
Microsoft will be rolling out price increases for seat based CSP licensing (Microsoft 365, Office 365) starting in January 2022. In addition, they will be introducing annual and potentially 3-year licensing agreements. The pricing changes will substantially increase the price for month to month CSP agreements. Please contact us at  gettechwise@techwisegroup.com to understand how you can minimize the impact of the upcoming price increases.

Microsoft will begin the rollout of Windows 11 through Windows Update as an update to Windows 10 machines starting on October 5, 2021. This update can be postponed. If you need assistance with controlling the rollout of Windows 11 to your organization, please contact TechWise Group or your IT department.

Starting November 1, 2021, the following versions of Outlook for Windows, as part of Office and Microsoft 365 Apps, will not be able to connect with Office 365 and Microsoft 365 services:
Microsoft 365 Apps for enterprise (formerly Office 365 ProPlus)
Microsoft 365 Apps for business (formerly Office 365 Business)