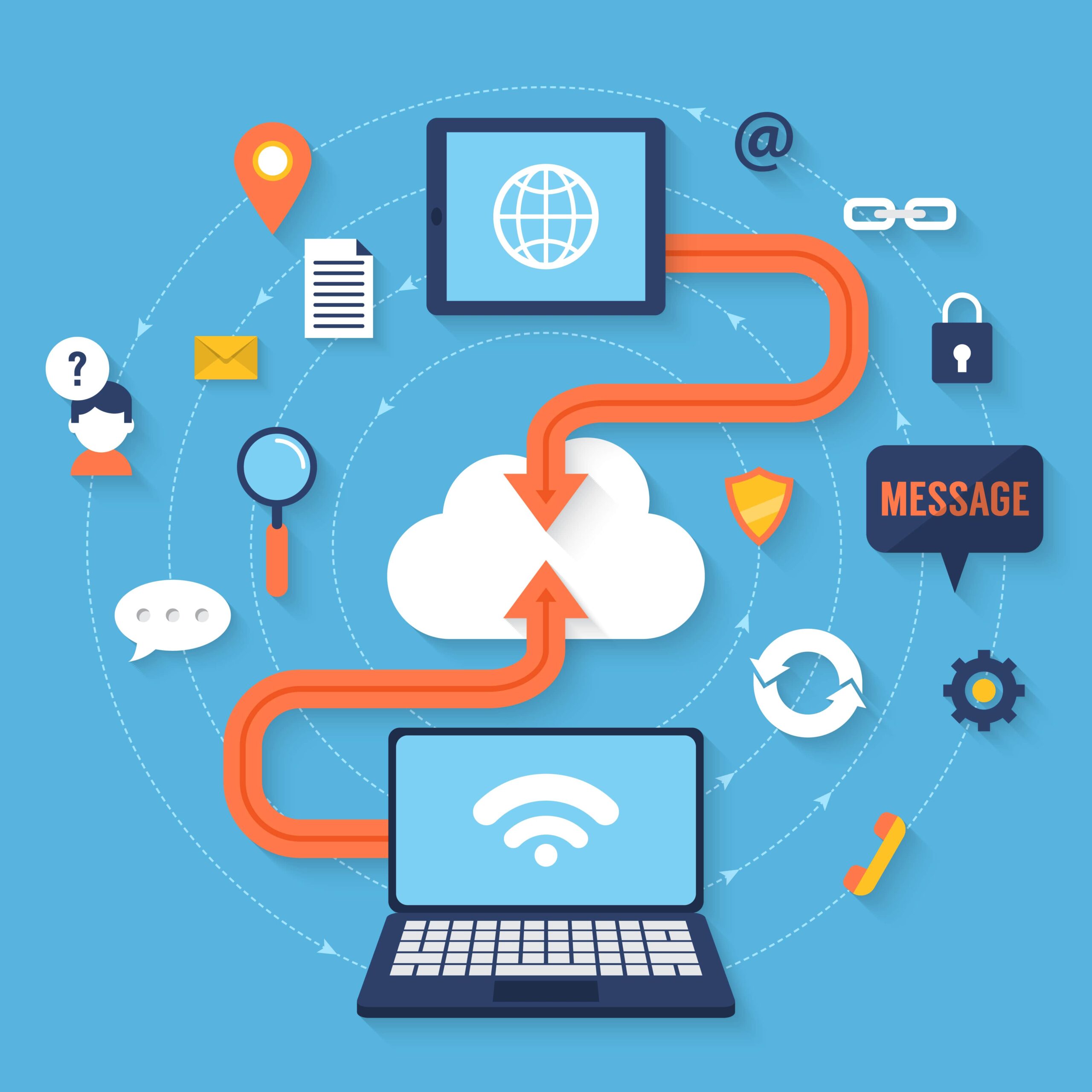 What Is Microsoft Azure? – Tech Tip For July 20, 2022

---
This month, our Tech Tips take a closer look at Microsoft Azure. It's been a popular topic with our customers as they look to enhancing their ability to work remotely, improve business continuity and, when they consider replacing server hardware. Let's get started with the basics.
What is Azure anyway?
Microsoft Azure is a cloud computing service that works similarly to Amazon Web Services (AWS) and the Google Cloud Platform. In the case of Azure, we mean actual "computing as a service". Rather than purchase your own server hardware and operating systems, or pay for use of some specific hardware in someone else's data center, you just pay for access to a massive pool of computing resources provided by Microsoft (or Amazon, or Google). This allows you to host web servers, email servers, databases, file storage servers, virtual machines, user directories, or anything else you might want.
A big advantage of cloud services is when you need more computing resources, you don't have to purchase physical hardware or over-purchase hardware in anticipation of spike in computing needs. The computing power can be scaled manually or automatically as necessary. In turn, you pay for what you consume and not a specific number of hardware servers on a rack somewhere.
Here are some of the things that Azure can be used for:
Virtual Machines: To run Windows Server, Linux, host business applications, and websites.

App Service: To quickly develop cloud-based applications.

Databases including SQL: Can be run as a service or hosted within a virtual machine.

Storage: To store data for applications and short and long term backup.

Business continuity and site recovery: Beyond cloud backup of data, Azure can be used as a failover environment for traditional on premise server environments.

Active Directory: Cloud-based version of Active Directory to manage users
Do you think your organization can benefit from using Azure?  Contact us to learn more what Azure can do for your business. 
Important Microsoft Announcements:
Microsoft will be rolling out price increases for seat based CSP licensing (Microsoft 365, Office 365) starting in January 2022. In addition, they will be introducing annual and potentially 3-year licensing agreements. The pricing changes will substantially increase the price for month to month CSP agreements. Please contact us at  gettechwise@techwisegroup.com to understand how you can minimize the impact of the upcoming price increases.

Microsoft will begin the rollout of Windows 11 through Windows Update as an update to Windows 10 machines starting on October 5, 2021. This update can be postponed. If you need assistance with controlling the rollout of Windows 11 to your organization, please contact TechWise Group or your IT department.

Starting November 1, 2021, the following versions of Outlook for Windows, as part of Office and Microsoft 365 Apps, will not be able to connect with Office 365 and Microsoft 365 services:
Microsoft 365 Apps for enterprise (formerly Office 365 ProPlus)
Microsoft 365 Apps for business (formerly Office 365 Business)