---

All About Hardware [Part 4]:
Benefits of Running Windows 10 Pro
In our previous Tech Tips we talked about the importance of upgrading your hardware frequently. In today's Tech Tip, we want to emphasize the benefits of running Windows 10 Pro on any of those new devices. Aside from the obvious advantages such as boosting productivity and adding security, there are a few other "pros" to consider when debating on which version of an Operating System to run. Keep reading to learn more about some of the benefits of using Windows 10 Pro!
---
Running Windows 10 Pro on a new device will save you tons of time! On average, the startup time of your computer is 28% faster than that of Windows 7 devices. The newer devices running Windows 10 Pro have 2.5x better performance, 65% faster multitasking, and 4x faster wake speed than a 5-year-old laptop.
The new devices that run newer software are clearly better in every fashion. IT administrators estimate a 20% reduction in IT management time with Windows 10 Pro. You should and need to upgrade your device because of the dramatic change in the overall speed of your computer and the amount of time you can save due to the capabilities of Windows 10 Pro.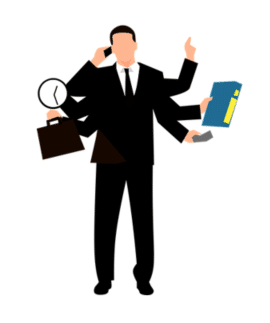 Windows 10 Pro has mastered multitasking. You now have the ability to snap up to 4 windows at once without performance degradation. This allows you to optimize your workspace and be as productive and efficient as possible while working.
Another useful tool that you get by upgrading to Windows 10 Pro on your new device is the ability to have multiple desktops. Being able to have multiple desktops at once is useful when working on a few projects at once, as it allows you to stay organized and maximize time spent working on projects.
Running Windows 10 Pro on a new device makes working simpler. Now your computer automatically saves your Office files such as Excel sheets, PowerPoint presentations, or Word documents straight to the cloud, which acts as a virtual online drive so you can share and work on documents in real time and from anywhere.
Now you also have the ability to interact with your device in a variety of ways. You can control your computer via voice, gesture, touch, or keyboard and mouse.
Windows 10 Pro on your new device provides added security to your computer. You get better protection for your data and files than ever before with built-in defenses like BitLocker, which will protect your data files with encryption, and Windows Defender, which protect you from modern viruses and malware.
---
If you are interested in learning more about aging hardware, please reach out to us at gettechwise@techwisegroup.com or give us a call at 610.353.9010.
---