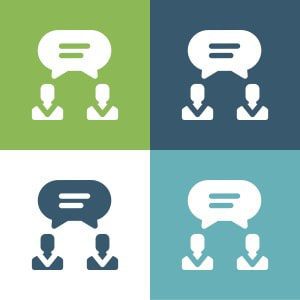 Copilot and Business Chat will Improve Your Meetings – Tech Tip For April 18, 2023
Microsoft's introduction of Business Chat and Copilot for Teams will change how you think about meetings. These powerful tools are designed to improve communication, streamline collaboration, and increase productivity, making it easier than ever to get work done.
Summarize meetings and emails.
Copilot for Teams will be able to summarize your meetings and email threads with critical points, including who said what, where the team is and isn't aligned, and what may need to be done next. It will also suggest action items when necessary, so you can easily see what tasks you need to follow up on. Then you can use it to draft email responses in Outlook that you can review and edit as needed.
Automatically send status updates and more with Business Chat.
Along with the release of Copilot, which we've been discussing over the last few weeks, Microsoft is also introducing its new Business Chat. Business Chat will be similar to Bing's AI chatbot but more like an AI personal assistant. It can automatically provide status updates to your team when given a prompt or provide you with insight into things you may have missed. You can request something like, "Tell my team how the strategy for X client was changed yesterday," and it will comb through data from all of your Microsoft 365 apps to generate a status update. This brand-new experience works across Microsoft apps, calendars, email, and more.
There have yet to be any details on pricing for Copilot and Business Chat, and they're both in the test phase with a preview for a few customers. However, Microsoft has plans to expand the preview and make it available to more users in the coming months.
Check out a video of business chat here: Introducing Microsoft Business Chat – Bing video
Contact TechWise Group today to learn how we can help you get the most out of your Microsoft products, streamline your workflows, and achieve your business goals.
Important Microsoft Announcements:
If you have not already moved to NCE licensing for your organization or if you have questions about upcoming renewals, please contact us at gettechwise@techwisegroup.com to understand your options.
MFA is the best way to prevent cyberthreats. If you have not enabled MFA in your organization, let us help you put a plan in place.
Windows Server 2012 and 2012 R2 Extended Support will end on October 10, 2023. If your organization is still running these operating systems, please contact us to discuss your options.