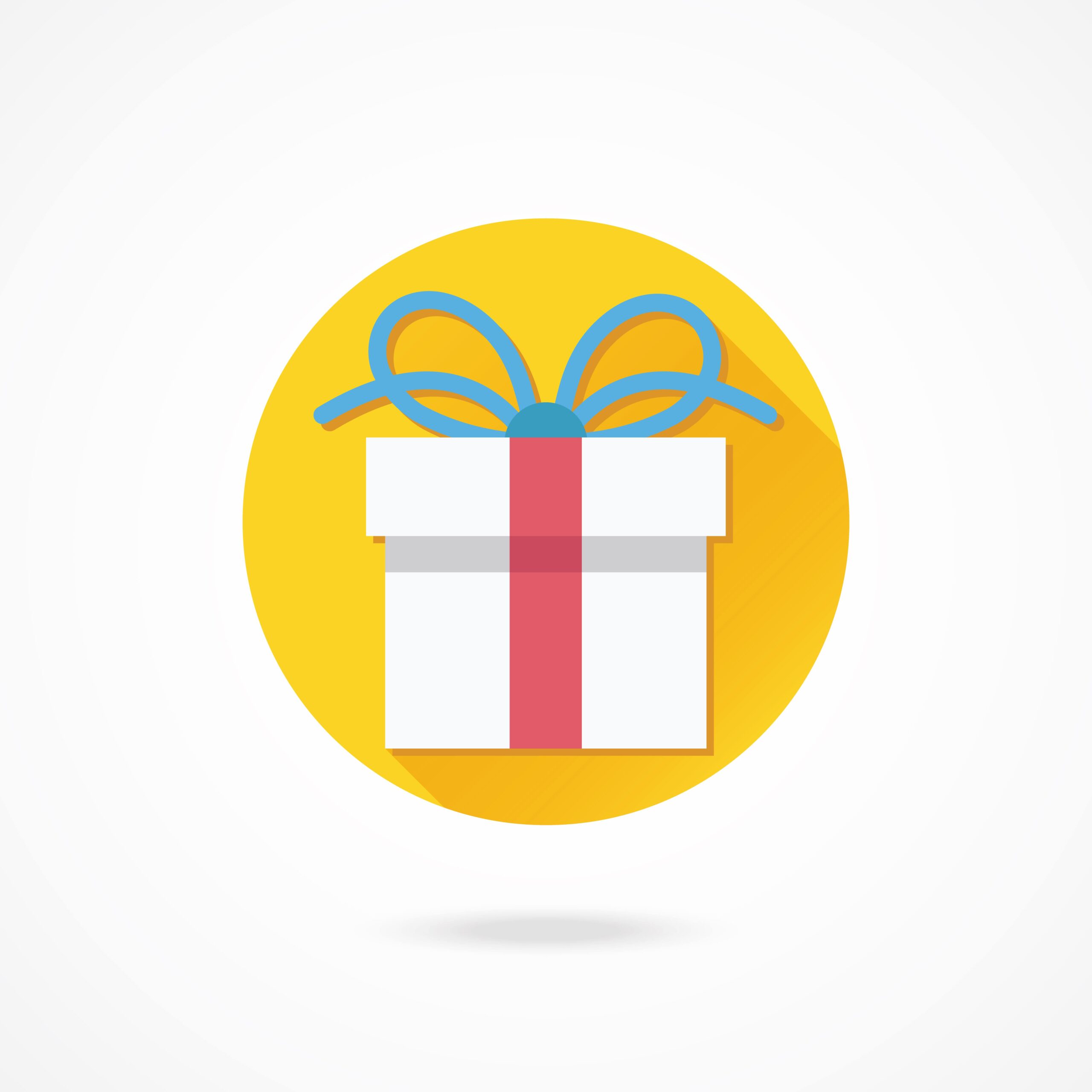 Corporate Tech Gifts, Holiday Season 2022 – Tech Tip For December 21, 2022

---
This month, we've been sharing our best tech gift ideas for the holiday season with you, including tech gifts for kids and tech gifts for pets. Our tech gift round-up wouldn't be complete without offering ideas for corporate tech gifts. Whether you're buying for your employees, your boss, co-workers or business owners, we've got you covered with these corporate tech gift ideas.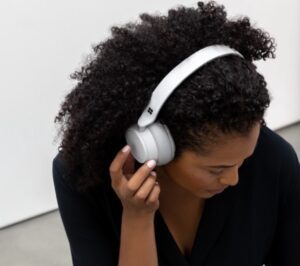 The Surface Headphones 2 are wireless noise-canceling headphones made by Microsoft, designed to be used with a variety of devices, including smartphones, laptops, and tablets, and can be connected via Bluetooth. The headphones feature a number of controls on the ear cups, including a dial for adjusting the volume and a button for activating the noise-cancellation feature. They also have a built-in microphone for taking calls or using voice commands. The Surface Headphones 2 are comfy for long-term use, with padded ear cups and an adjustable headband. They offer high-quality audio and are a contender for some of the best headphones on the market.
Surface Studio 2+ for Business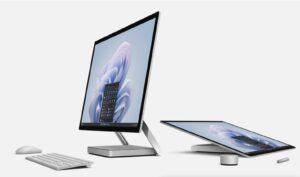 The Surface Studio 2+ for Business is part of the Surface Studio line of all-in-one computers, which feature a large touchscreen display and a hinge that allows the screen to be tilted and adjusted for various uses. The Surface Studio 2+ for Business is equipped with a high-resolution 28-inch display and powerful processors, making it well-suited for tasks such as photo and video editing, 3D modeling, and other graphics-intensive work. It also includes a number of features that are useful for business users, such as compatibility with Microsoft 365 and Windows Hello facial recognition for logging in. It's a versatile and powerful workstation that can handle a wide range of tasks and applications.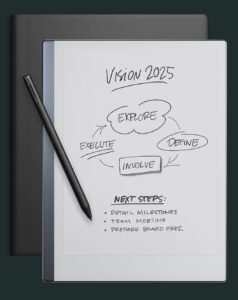 The nifty gadget is a tablet-like device that allows users to write and draw using a stylus on a paper-like surface. The reMarkable 2 features a 10.3-inch e-ink display, which is designed to be easy on the eyes and can be used for extended periods of time without causing dreaded eye fatigue. It also has a high-resolution display that allows for detailed writing and drawing. The device is thin and lightweight, making it easy to carry with you on the go. It's a highly useful alternative to traditional paper notebooks and is intended to provide a more natural and intuitive writing experience. As an added bonus, users can easily import Microsoft Office files and web articles and can easily be integrated into Google Drive, Dropbox, and Microsoft OneDrive.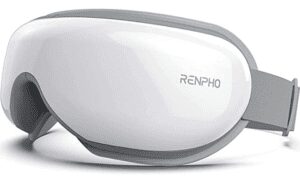 Eye strain, eye fatigue and headaches are a problem for many people who are behind screens all day, every day. The innovative Renpho Heated Eye Massager is a device that is designed to provide a therapeutic and relaxing massage to the eye area. It includes a pair of eyepieces that are placed over the eyes, as well as a number of massage modes and intensity levels. The Renpho even includes heating functions, which can help to soothe tired or strained eyes. The massager uses a variety of techniques, such as vibration, rolling, or air pressure, to provide a massage sensation. It's great for people who experience eye fatigue, dry eyes, or other eye-related discomfort, as well as for those who want to relax and de-stress.
HP Sprocket Select Portable 2.3×3.4″ Instant Photo Printer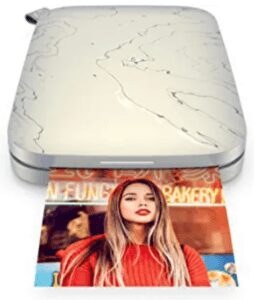 Have any shutterbugs in your life? They'll love this super compact, cute portable instant photo printer. The HP Sprocket Select Portable 2.3×3.4″ Instant Photo Printer is a small, portable printer that allows users to print photos directly from their smartphone or other mobile device. It uses inkless printing technology to produce high-quality prints on special paper that is included with the printer. The printer is compact and lightweight, making it easy to take with you on the go. It includes a built-in battery that allows you to print up to 30 photos on a single charge. To use the printer, users simply connect their smartphone to the printer via Bluetooth and use the accompanying app to select the photos they want to print. The app also includes features such as filters, frames, and stickers that allow users to customize their prints.
Stay tuned for more tech gift ideas this month! Contact us today for help with your technology needs.
Important Microsoft Announcements:
If you have not already moved to NCE licensing for your organization or if you have questions about upcoming renewals, please contact us at gettechwise@techwisegroup.com to understand your options.

MFA is the best way to prevent cyberthreats. If you have not enabled MFA in your organization, let us help you put a plan in place.

Starting November 1, 2021, the following versions of Outlook for Windows, as part of Office and Microsoft 365 Apps, will not be able to connect with Office 365 and Microsoft 365 services:
Microsoft 365 Apps for enterprise (formerly Office 365 ProPlus)
Microsoft 365 Apps for business (formerly Office 365 Business)