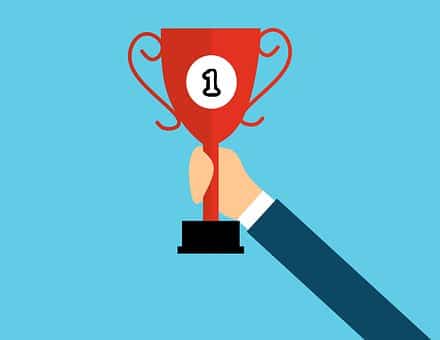 Figuring out how to use the Search box in Windows 10 seems like a no brainer. You just type in what you're looking for and it shows up, right?
Well, yes. While search still functions the way you expect it to, Microsoft has made some changes this year. Namely, Cortana is no longer integrated with the Search box. So even if you think you know how search works, you may want a refresher.
How to use Search in 2019
Find the Search box which is located at the bottom left of your computer screen. If it's not showing, right-click anywhere on the taskbar and select Search > Show search box.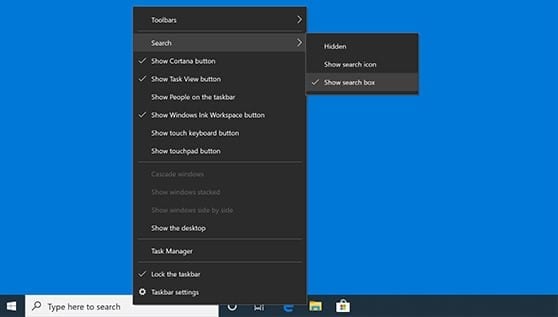 Start typing the name of a file you want to open into the search box. You'll see a panel pop up. Your search results are displayed on the right side of the screen that looks kind of like a mini browser.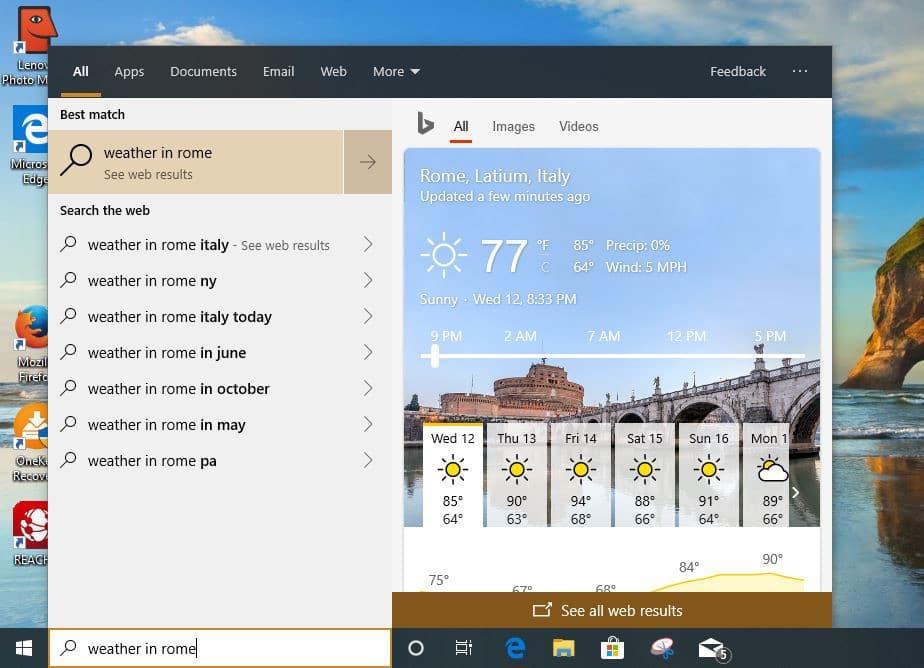 Search uses the Bing search engine to look through all of your files, including your Microsoft OneDrive files and everything else on your PC: apps, documents, pictures, videos, downloads, emails, etc. It also scans the web for any relevant information.
If you take a look at the Search panel again, you'll notice that all of this content is displayed in a menu bar located at the top of the window.

Click into the specific tabs to narrow your search.
As a bonus tip, you can also use the Search box to locate recently opened files or frequently used apps by simply placing your cursor inside the Search box. You don't even need to type anything because your recently opened files and apps will automatically show up.