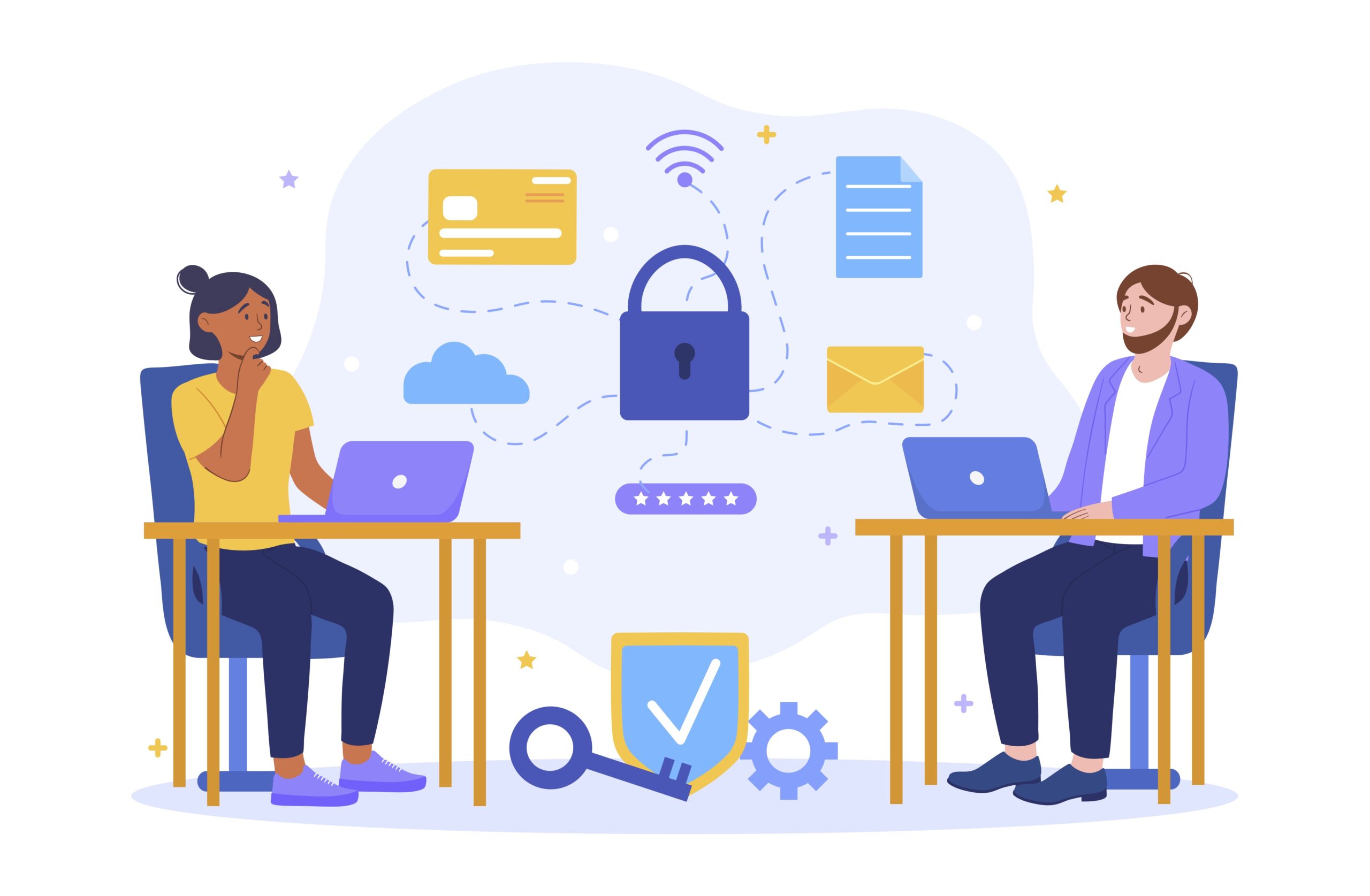 Microsoft Teams Premium: Enhanced Security, Webinars, and More – Tech Tip For February 21, 2023
Teams Premium offers a suite of advanced security features, allowing businesses to keep sensitive meetings private & secure. It also provides additional functionality for creating virtual appointments and hosting webinars that can make these meetings run smoother and more efficiently.
Advanced Security Features
With so many businesses choosing to be hybrid or all-remote, sensitive information must sometimes be shared in virtual meetings. To keep these meetings private and give companies an added layer of security, Teams Premium has advanced meeting protection.
Watermarking + Recording Limitations
With a subscription to Teams Premium, you can now add a unique user-specific watermark over your attendees' screen shares and video feeds to deter information leaks. You can also limit who can record the meeting, ensuring that sensitive business topics stay internal.
End-to-End Encryption (E2EE)
For extremely sensitive meetings, your IT department can apply end-to-end encryption to ensure your call is as secure as possible.
Sensitivity Labels
In Teams Premium, admins can automatically add sensitivity labels to Teams meetings with the use of Microsoft Purview Information Protection.
Virtual Appointments
Limiting the need for additional third-party applications, Teams Premium allows you to host virtual meetings with your customers and clients. Just send them a text or email, and external attendees will be able to join a virtual, branded lobby room without having to download an app.
Appointment Queuing + Analytics
You'll be able to manage scheduled appointments with your clients within the Teams platform and view statistics like no-show rates and wait times, allowing you to give your customers and your team a better experience overall.
Webinars
Instead of needing to download and use third-party applications to host internal or external trainings and webinars, you'll be able to host them within the Teams Premium platform.
Virtual Green Room
Before your webinar begins, presenters can join a virtual green room to prepare or run through their topics and information before jumping into the webinar with attendees.
Advanced Registration Abilities + Reminder Emails
If you choose to host webinars with Teams Premium, you can manually manage the waitlist and customize the start and end times for registration. You'll also be able to send branded automated reminder emails to attendees.
RTMP-In
You can integrate external media feeds into your webinars with RTMP-in, giving your event a more professional and high-quality look.
Get the most out of your Microsoft products by working with TechWise Group. Contact us now to learn more about Teams Premium and how it can help your business.
Important Microsoft Announcements:
If you have not already moved to NCE licensing for your organization or if you have questions about upcoming renewals, please contact us at gettechwise@techwisegroup.com to understand your options.
MFA is the best way to prevent cyberthreats. If you have not enabled MFA in your organization, let us help you put a plan in place.