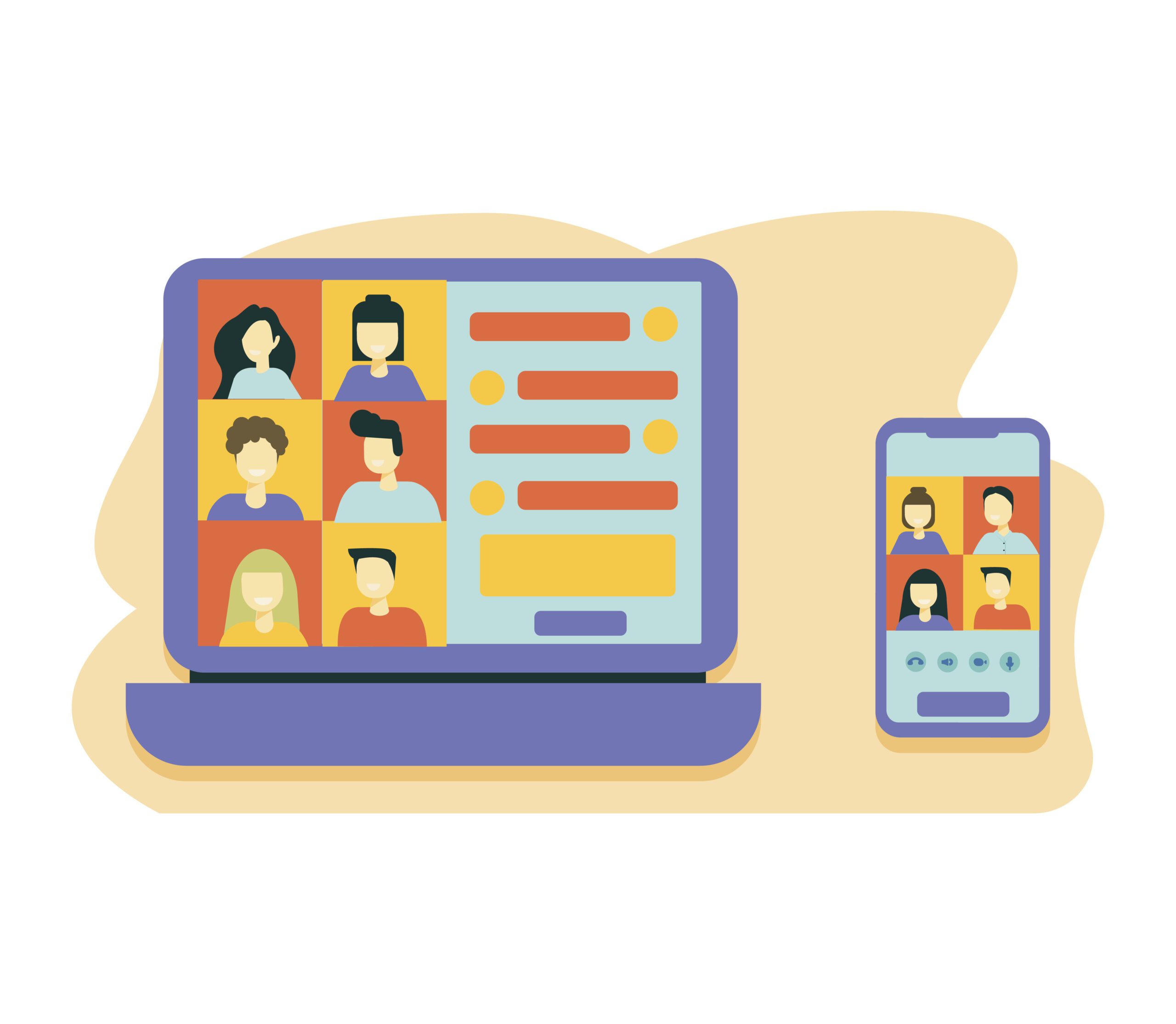 New Microsoft Teams Capabilities – Tech Tip For February 9, 2022

---
In January Microsoft announced many new Microsoft Teams capabilities. These new features enable speakers and attendees to be more engaged with their audiences, allow for fewer distractions and more inclusive behaviors. In our Tech Tips this month, we are going to look at some of these new features. Let's get started by taking a look at a few key enhancements that were made to Meetings.
Custom background on web
Custom backgrounds are now available to web users. You can blur your background or select from Microsoft-provided backgrounds during your video meeting or call, making your meetings more fun and personal. Note that blurring or replacing your background may not prevent sensitive information from being visible to other people in the meeting.
Music mode for Teams
High-fidelity music mode enables Microsoft Teams users to experience richer sound experiences when sharing non-speech content such as live music, songs through other applications, or medical signals during a virtual appointment with a physician. High-fidelity music mode enables significantly improved audio quality in Teams calls and meetings. The optimized experience in Teams applies to signals captured by microphones as well as audio played while sharing an application or desktop. Learn how to experience high-fidelity audio in Teams.

Mirror my video
You no longer have to see the text in your video flipped. Imagine a primary school teacher with a small whiteboard in hand, or you have a virtual background with text in it. While the meeting audience sees the text correctly, you see the text flipped. By providing you with the option to un-mirror, you will be able to see the text correctly. Simply go to your Device Settings and toggle off Mirror my video.
Do you want to get more from your investment in Microsoft 365 and Microsoft Teams? Concerned about the upcoming price increases and agreement changes coming with NCE that we covered in our Tech Tips last month? Contact us for help today. 
Important Microsoft Announcements:
Microsoft will be rolling out price increases for seat based CSP licensing (Microsoft 365, Office 365) starting in January 2022. In addition, they will be introducing annual and potentially 3-year licensing agreements. The pricing changes will substantially increase the price for month to month CSP agreements. Please contact us at  gettechwise@techwisegroup.com to understand how you can minimize the impact of the upcoming price increases.

Microsoft will begin the rollout of Windows 11 through Windows Update as an update to Windows 10 machines starting on October 5, 2021. This update can be postponed. If you need assistance with controlling the rollout of Windows 11 to your organization, please contact TechWise Group or your IT department.

Starting November 1, 2021, the following versions of Outlook for Windows, as part of Office and Microsoft 365 Apps, will not be able to connect with Office 365 and Microsoft 365 services:
Microsoft 365 Apps for enterprise (formerly Office 365 ProPlus)
Microsoft 365 Apps for business (formerly Office 365 Business)