HAPPY NEW YEAR, EVERYONE! …and just like that it's 2017. Various New Year's resolutions were made – despite knowing better. For the next few weeks the gyms will be overflowing, the healthy-foods-sections at the grocery stores will sell out rapidly, and our homes will be as tidy and clean as never before.
The question is: why is it so hard for us to keep up with those New Year's resolutions? Why do we fall back into our old patterns after only a short period of time? Why can't we be neat and organized throughout the entire year? The answer has yet to be found.
We can't help you work out or cook healthy meals. We are also unable to assist you in cleaning your home. We are, however, able to help you keep your work life organized!
Let's Plan'er!

Take the chaos out of teamwork and get more done! Planner makes it easy for your team to create new plans, organize and assign tasks, share files, chat about what you're working on, and get updates on progress.
This tool comes within the Office 365 Business Essentials and Business Premium plans, as well as Enterprise E1, E3, and E5.
You can create a new plan (maybe one for each employee), build a team (Marketing team, Engineering team, Sales team, … you get the idea), assign tasks within those teams, and update their individual status — all in just a few easy steps.
Organize your work visually, work together effortlessly, and stay on top of EVERYTHING! You can set deadlines so that your Marketing team will be notified when they are not on track of their duties, or the Sales team will be sent a notification when it's getting critically close to the due date and they need to step up the game.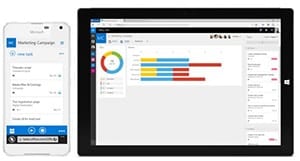 Charts and graphs like the ones on the right make it easy to see at one glance who is behind with their work and who is on top of it. Automatic emails are being sent once a new task is assigned, which ensures that for example the Engineering team will be aware of new work to be completed or the Marketing team of follow ups to be made.
Click here for a quick overview and introduction to Planner!
---
Save the Dates!
Free Microsoft Office 365 Hands-On Workshops are back!
From January 24th till January 27th, we will have more Free Microsoft Office 365 Workshops. Additional emails as well as opportunities and ways to sign up will be sent out shortly. The sessions will be held as follows:
Tuesday, 1/24/2017: PM
Wednesday, 1/25/2017: AM / PM
Thursday, 1/26/2017: AM / PM
Friday, 1/27/2017: AM
If you are looking for a hands-on workshop that will bring Office 365 closer to you, please save the dates and sign up once the registration opens!
More details to come soon!