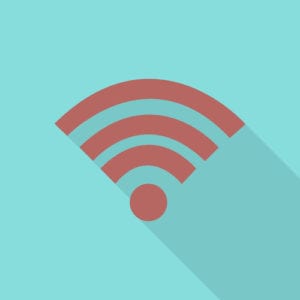 Resolve Common Connectivity Issues Fast – Tech Tip for August 19, 2020
This week, as part of our August theme of helping make your online meetings more efficient and productive, we're sharing additional tips for troubleshooting common Microsoft Teams meeting issues. This week we're focusing on connectivity issues.
Try Connecting through the Web Client
It can be very frustrating when you can't join a meeting and you're pressed for time. Provided that you are certain that you have Internet connectivity, you can connect to Microsoft Teams using the web client instead of the desktop client. To do this, follow these steps:
Open the meeting invite.

Right click on the Join Microsoft Teams Meeting link in the body of the invite.
Select Copy Hyperlink.
Paste the hyperlink into a browser and press enter.
A browser pop-up will ask you if you want to open Microsoft Teams using the app. Press Cancel.
Select the continue on this browser option. Microsoft Teams should open as the web app.
Check Your Network
Most network service related errors that arise in Microsoft Teams have to do with connectivity issues related to your own system and not with the app itself. Running the Internet connection troubleshooter can fix most of these issues.
Open the Settings app, go to Update and Security, select Troubleshoot, and select Internet Connections.
Allow the troubleshooter to run and apply all changes that it recommends.
Restart the system.
Open Microsoft Teams, sign in, and try the meeting again.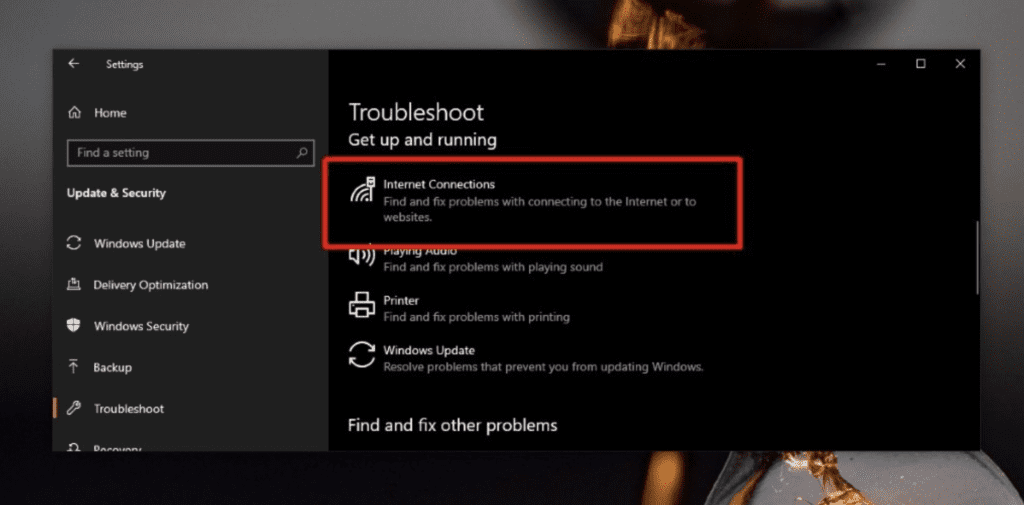 Allow Microsoft Teams through Windows Firewall
Several antivirus software firewalls do not allow Microsoft Teams to connect with remote servers. Without these connections, you cannot become a part of a Microsoft Teams meeting. Various antivirus tools have different ways of tackling this issue, but today we are focusing on the in-built Windows Defender Antivirus.
Open File Explorer and enter the following in the location bar. Tap Enter.


Control PanelSystem and SecurityWindows Defender Firewall

Click on Allow an app or feature through Windows Defender Firewall in the column on the left.
Click Change Settings (you will need admin rights to do so).
Scroll through the list of apps and find Microsoft Teams. It is going to show up as teams.exe and not as Microsoft Teams. If you don't see teams.exe, look for Skype business.
Enable the app for both public and private networks and click OK.
Reboot your computer, and you will be hopefully able to join Microsoft Team meetings.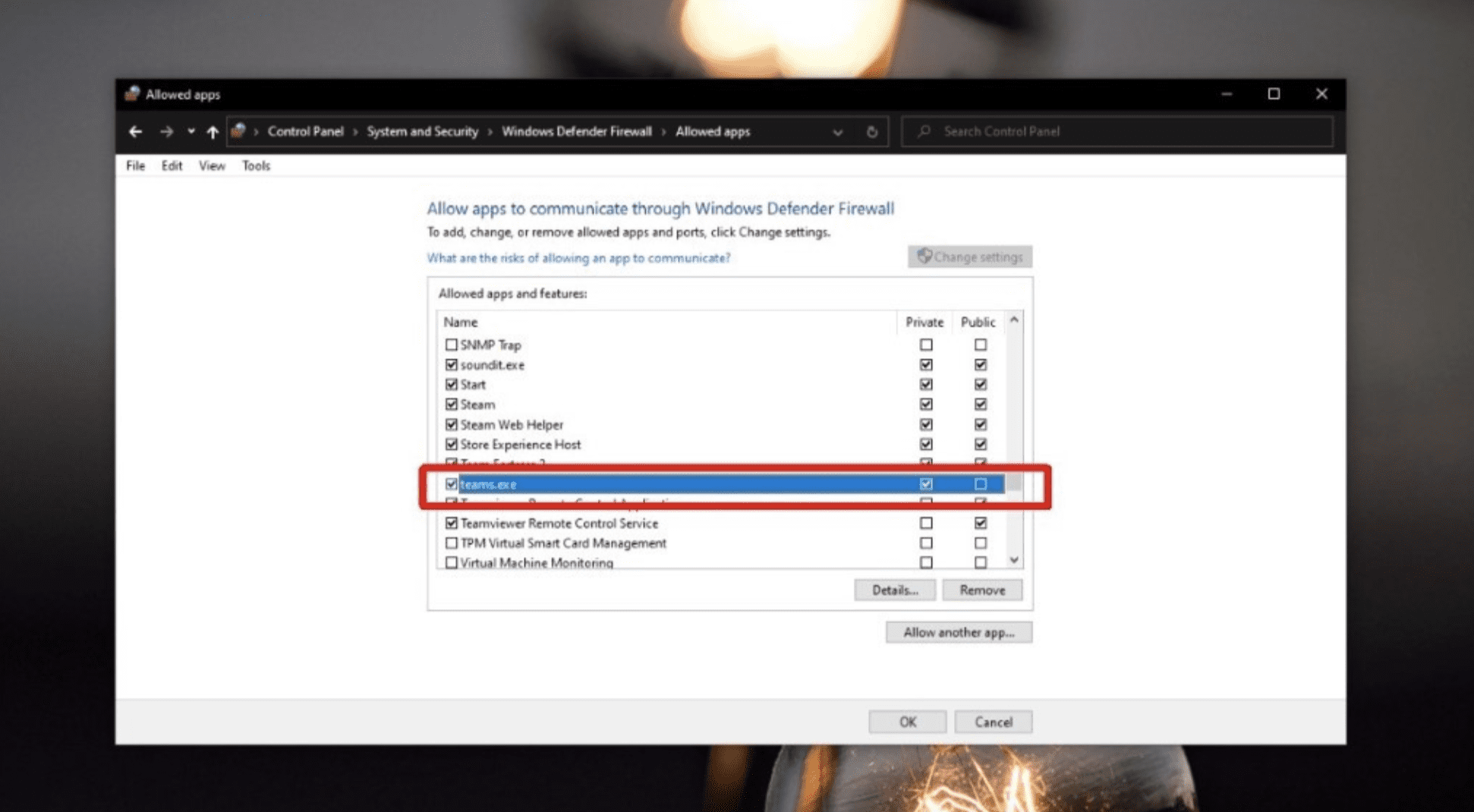 Update Microsoft Teams
Problems with Microsoft Teams are sometimes specific to a particular version of the app. To be precise, this error goes away if you update to version 1808 of Microsoft Teams. To address the problem, check the version or just update the app:
Open Microsoft Teams.
Click on your Profile icon.
Click on Check for updates and let Microsoft Teams check and install all new updates.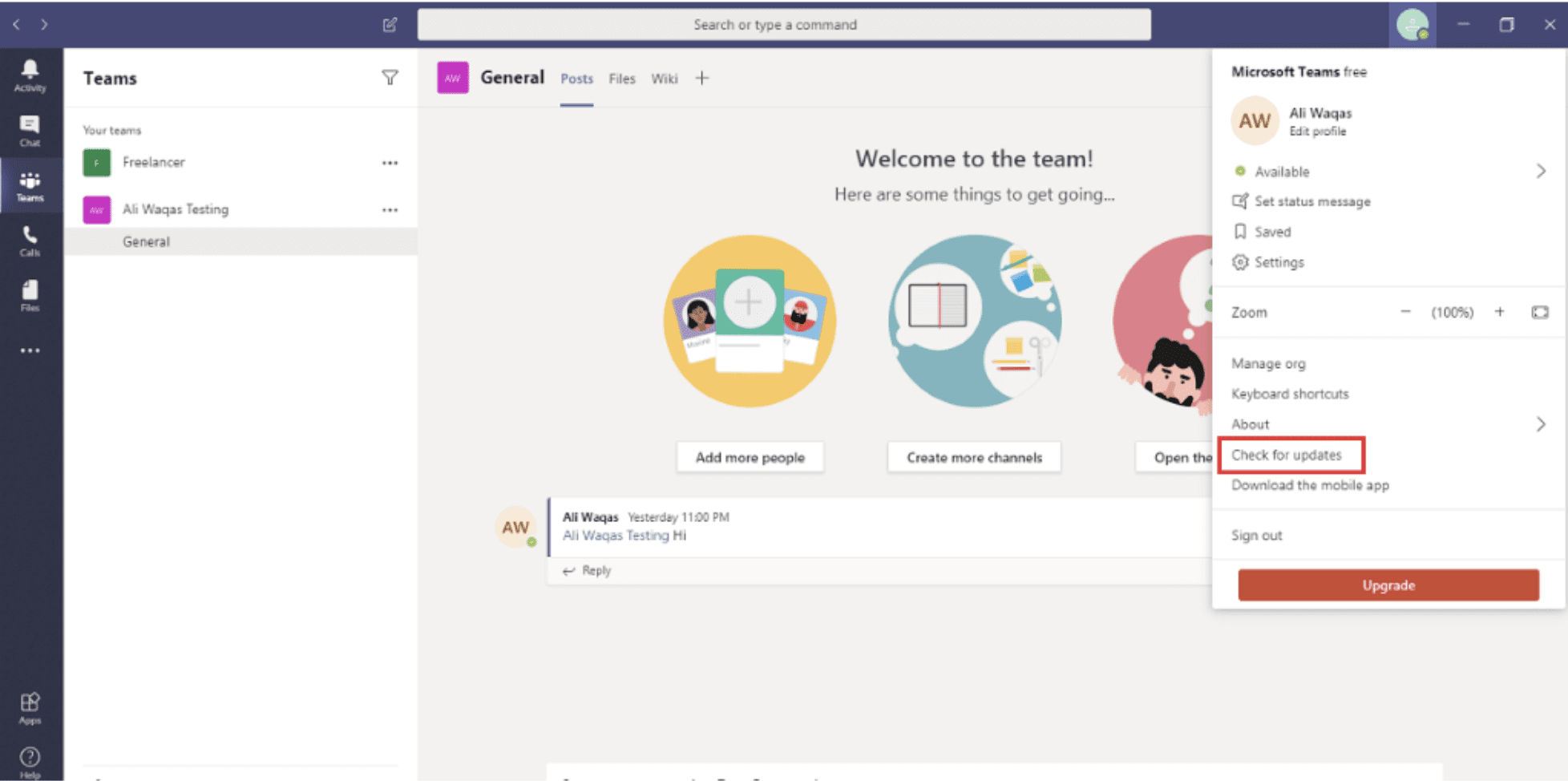 If you need more assistance with Microsoft Teams, check out Microsoft's Teams Help & Learning.