Share Content On The Go With Teams Mobile – Tech Tip for September 8, 2020
As part of our monthly theme of using Microsoft Teams on the go, this week we're covering how to use Teams mobile to share content from your mobile device during a meeting. This can be especially helpful for those times when you're not able to be at your desk during a Teams meeting but need to share a presentation or a document.
On Teams mobile you can present PowerPoint slides, share videos or photos and even share your phone screen to show other meeting attendees exactly what you are looking at on your phone.
To do this while you are in a Teams meeting, follow these steps: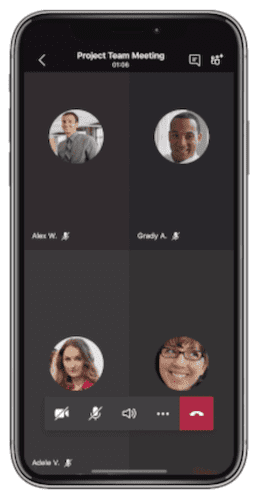 At the bottom of the meeting screen, click the ellipsis (…)
Click Share
Select PowerPoint, Video, File or Screen

Select the file and start presenting
To see more tips on using Microsoft Teams on your mobile device, check out this article from the Microsoft Teams Blog.