---

Tech Gifts for your Office
Have you been trying to come up with an idea for your employees too on top of getting creative for yourself, your kids, and your pets? Look no further! We have a few fun ideas right here! (Please keep in mind that all gifts listed below are simply fun ideas for the Holidays.)
---
Portable Clock Fan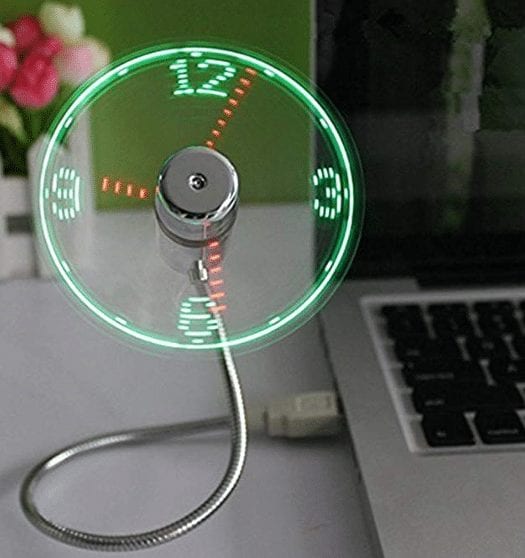 Need to be cool while keeping an eye on the clock? No problem at all! This Portable Clock Fan plugs into any USB port on notebooks, PCs, or adapters to create a gentle refreshing breeze. Its adjustable neck allows you to position the cool breeze anywhere you wish, and on top of that it's super compact and lightweight – what a great gift!
Click here to learn more!
---
Phone Soap 3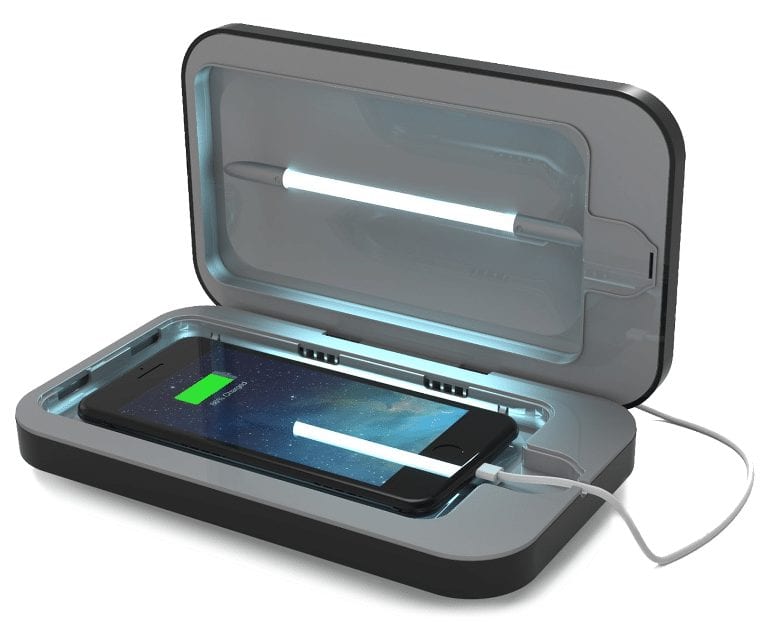 Throughout the day, all the bacteria you touch on grocery carts, gas pumps, doorknobs, and even other people are transferred and stored on your phone. Did you know that your phone is 18x dirtier than a toilet? On top of that, warm places like pockets and purses are breeding grounds for harmful bacteria to grow on our devices! This should be enough reason to get PhoneSoap, which uses powerful UV-C light to kill 99.99% of bacteria growing on your phone. Multiple charging ports in the back enable you to charge your phone while it is sanitizing, and PhoneSoap 3 is big enough to sanitize even the largest smartphones on the market. 
Click here to learn more!
---
Felix Gray – Designer Computer Eye Glasses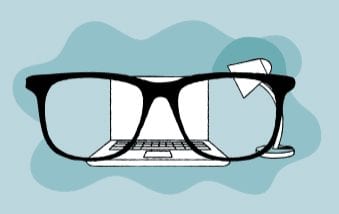 Forget everything you think you know about glasses, because this brand is completely changing the game! Not only do Felix Gray glasses look great, but they go from work to play and back to work effortlessly. Their proprietary lens has embedded Blue Light filtering material inside, which allows it to remain both clear and effective, particularly filtering out the highest energy wavelengths (overexposure to blue light can lead symptoms like eye strain, headaches, and sleep disruption). On top of that, their premium Anti-Reflecting (AR) coat eliminates glare, which is unnecessary feedback entering into our eyes that can cause eyestrain, headaches, and blurry vision. 
Click here to learn more!
---

Season of Giving
Are you interested in boosting your productivity?
Are you looking to save time and money?
Are you eager to learn?

This Holiday Season, TechWise Group will be giving away a free 90 Day Trial to our Training Portal. 
Here you can improve your skills and knowledge with the software you use every day: Office 365. 
You save hours and hours each month by learning how to be more efficient, which means lower support costs, higher productivity, and unbeatable ROI. 
With this cloud-based learning portal and mobile-friendly design, you can improve your skills from anywhere, and to-the-point instructions help you retain more from each lesson. 
Click here to learn more!
---