---


Underdogs of Office 365: Delve
In continuation of our month of the "Underdogs of Office 365", this week we want to focus on yet another underutilized and underestimated Office 365 application called Delve. 
Let's start with the basics: in order to understand the app, it is important to know that you and everyone else in your organization have your own profile page in Delve. You can use the profile pages to find information about people – and through people – and help others find you. You can also connect with others directly from their profile page. On your own page, you can quickly get back to documents you've worked on recently, easily update your personal information, as well as visit other people's pages to see what they're up to.
In a nutshell: you can use Delve to manage your Office 365 profile, look at your Analytics, and discover and organize the information that's likely to be most interesting to you right now – across Office 365.
---
How to get started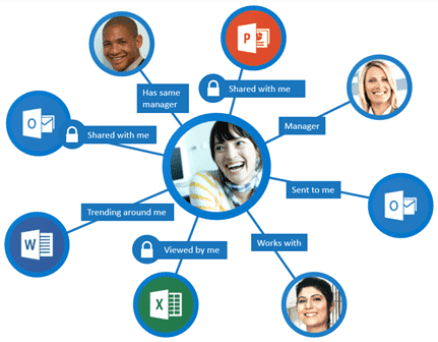 To go to Delve, select Delve in the app launcher in Office 365, or open delve.office.com in your browser, then sign in.
Click someone's name or picture anywhere in Delve to see documents they're working on or to learn more about them.
When you find a document you're interested in, add it as a favorite or to a board to easily get back to it later.
Search for people, documents, or boards
Note: Delve is included in the Office 365 Enterprise E1 – E4 subscription plans, as well as the Office 365 Business Essentials and Business Premium plans.
---
Interested in learning more? Watch the quick video below for more information!
---