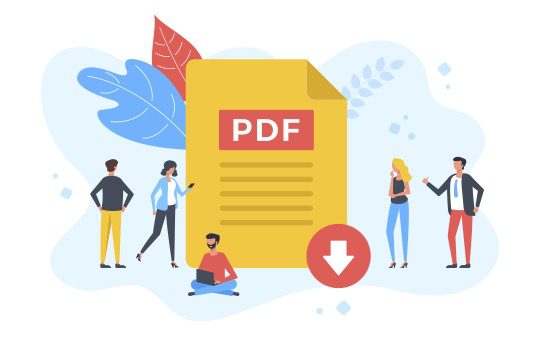 Platform Updates to Microsoft Teams – Tech Tip For January 17, 2023

---
The December 2022 update to Microsoft Teams included a host of new functionalities, including new chat & collaboration features, device updates, and more.
The platform and PDF updates we cover below will streamline your processes and allow your team to collaborate more effectively.
New Ability to Save Approvals as PDFs
Now you can save, print, and transfer approvals with the touch of a button. Approval creators just need to save the approval as a PDF file, and then they'll have the option to print or transfer it. This new feature allows you to store approvals as written confirmation so every team can work together confidently, knowing exactly what actions have been authorized.
New Ability to Set Adobe Acrobat as Default PDF App
Adobe Acrobat is one of the most widely-used softwares for creating and managing PDFs, and now it can be integrated directly into Microsoft Teams as the default PDF app.
This new integration will give companies who regularly use Acrobat greater efficiency and security throughout their organization.
To access this new feature, an admin must set Acrobat as the default PDF app in the admin center of Teams. From there, your team will be able to access and collaborate on Acrobat PDFs within Teams..
And the best part is that individual users don't need an Acrobat or Creative Cloud subscription in order to collaborate on PDFs. Everything can be done within Microsoft Teams.
Want to find out what Microsoft Teams can do for your organization? Contact Us for help with your Microsoft Enterprise products and services.
Important Microsoft Announcements:
If you have not already moved to NCE licensing for your organization or if you have questions about upcoming renewals, please contact us at gettechwise@techwisegroup.com to understand your options.

MFA is the best way to prevent cyberthreats. If you have not enabled MFA in your organization, let us help you put a plan in place.

Starting November 1, 2021, the following versions of Outlook for Windows, as part of Office and Microsoft 365 Apps, will not be able to connect with Office 365 and Microsoft 365 services.
Microsoft 365 Apps for enterprise (formerly Office 365 ProPlus)
Microsoft 365 Apps for business (formerly Office 365 Business)